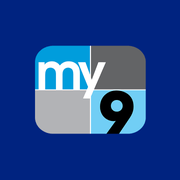 Kelly King continues her journalism odyssey as director of news content at Chasing News. She comes from a long line of newspapers, including the Star-Ledger, where she shared the honor of two Pulitzer Prizes.
Kelly's foray into TV was foreshadowed when she left New Jersey's largest newspaper to launch The Daily, News Corp.'s subscription-based daily newspaper on the brand-new iPad. The app was alive with video, graphics and interactive features.
Kelly's other stops included the Times of Trenton, the Associated Press, the Asbury Park Press and the Charleston (W.Va.) Daily Mail, whose editor, a proud North Carolina Tarheel, was only too happy to hire a newly minted Duke Blue Devil (it's a nice place -- please don't hate) to type up the letters to the editor. Her first day in the newsroom was the last day she thought about going to law school.