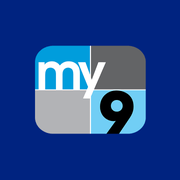 Paul Porowski
Post-Production Supervisor
Post-Production Supervisor Paul Porowski has been with "Chasing News" since its inception in 2012 as "Chasing New Jersey" and is involved with all aspects of the show from editorial and production to equipment ordering and repairs.
He started his career in 1992 at the municipal access station in his hometown of East Brunswick. In 1996, he started working as a studio tech at News 12 NJ and eventually worked his way up to producing the live four-hour morning show. During that time, he won numerous Telly Awards for show production and producing.
In 2007, Paul was involved with the launch of the FOX Business Network, producing on a variety of shows with hosts Eric Bolling, Rebecca Diamond and Cody Willard.
Paul lives in central New Jersey and in his spare time, draws, builds models, shoots photos at red carpet movie premieres, and flies his drone.