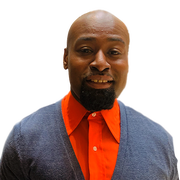 Nate Rodgers is passionate about sharing positive stories that will inspire and promote greatness or call for accountability.
Nate joined Chasing News from CBS North Carolina after reporting for WICD in Champaign, Illinois. Nate's journalism career began in Chicago at WBBM. He worked there for almost 10 years, starting as an intern and being promoted to an assignment editor and field producer. That behind-the-scenes experience set the foundation for Nate's motto: "Ask, seek, knock and it's yours!"
Nate is a Chicago native with a bachelor's degree in journalism from Columbia College. He was president of the Columbia College Association of Black Journalists for two terms.