Guardian Angels in subway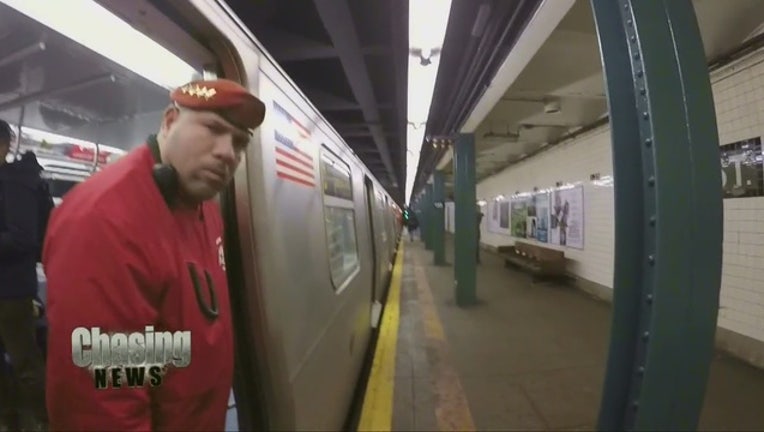 article
It's been 20 years since the Guardian Angels patrolled the NYC subways but after a rash of subway slashing attacks, they are resuming nightly patrols. Curtis Sliwa, the founder of the Guardian Angels, an unarmed violence prevention organization, said the "slashings have paralyzed the people with fear."
Sliwa, also blames Mayor Bill de Blasio's administration for misdirecting the blame of these events from the criminals to the subway riders. According to Sliwa it was a terrible response by the police commissioner to blame people sleeping on the subway for the problem, saying "none of the slashings had to do with people sleeping on the subway."
According to the NYPD there have been 12 slashings reported in New York City so far this year.