Woman wants apology for message on restaurant receipt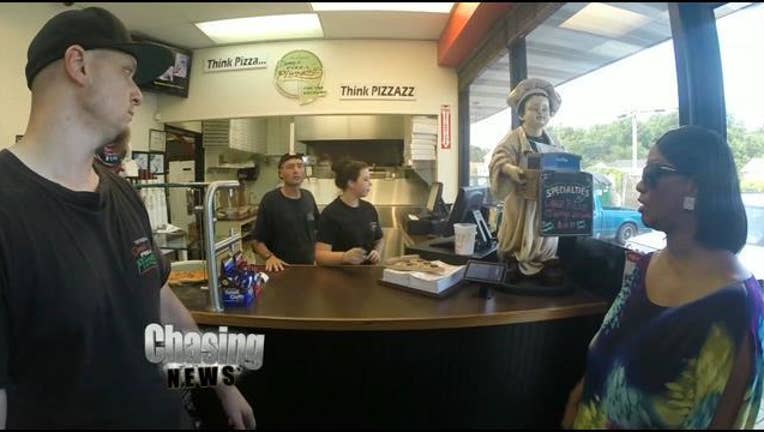 article
Loretta Smith-Layne received a graphic and shocking receipt after ordering fried chicken wings at Danny's Pizza Pizzazz in Bridgeton.
She requested chicken wings fried hard, but on the receipt she received read "fried hard like a black d****."
"I was very offended, very upset that someone would put that on the receipt like that. I just couldn't understand why cause that's not what I said," Smith-Layne said.
Smith-Layne said the owner's son wrote the message on her receipt.
Chasing News went with Smith-Layne to the pizza shop to see if she could get a face-to-face apology.
When they got to Danny's Pizza Pizzazz an employee immediately told them they had to leave and denied that the receipt was from their restaurant.
Then the owner, Daniel Sommeling, called Smith-Layne and stated that what she had wasn't a receipt.
"I don't know what you're looking at, that's not a receipt.  If you know anything about a receipt they have proper tax prices, the name of the establishment, and New Jersey Sales Tax," Sommeling stated.
However, after Smith-Layne posting the receipt on Facebook, Sommeling private messaged her apologizing for his son.
The message stated:
"My wife and I have worked very hard in raising our kids with values & worked very hard in building a strong community business and I can't tell you how much this hurts me emotionally and mentally. Again I feel disrespect you have been exposed to. It's wrong and unexpectable. I'm not saying my son is a bad kid. Just made a very bad decision at that moment," Sommeling wrote.