14-year-old injured in Maryland school shooting released from hospital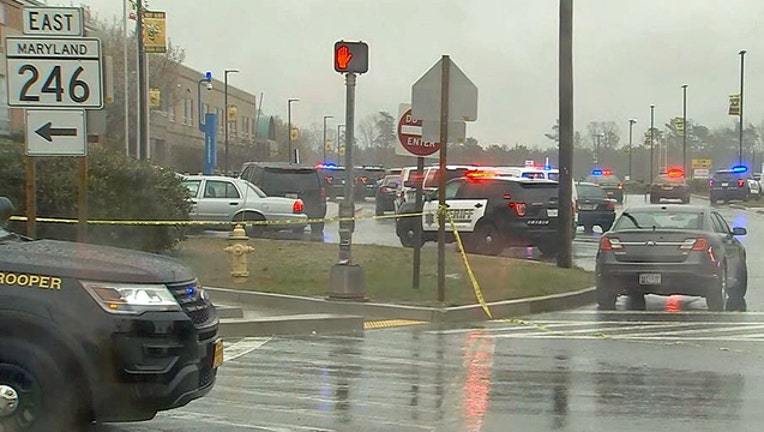 article
LEXINGTON PARK, Md. - A 14-year-old boy who was injured in the Maryland school shooting has been released from the hospital, according to officials.
MedStar St. Mary's Hospital announced the teen was released after suffering a gunshot wound to the thigh.
A YouCaring fundraising page established for teen, which identifies him as Desmond Barnes, has generated more than $12,000 for his family as of Wednesday afternoon.
Desmond was injured along with 16-year-old Jaelynn Willey after authorities said 17-year-old Austin Rollins opened fire inside of Great Mills High School in St. Mary's County on Tuesday.
The YouCaring page said Desmond was doing well, but questioned what the long-term effects of the shooting would be on him. It described the 14-year-old as an "exceptionally bright young male with an extremely bright future ahead of him," and stated he had won several awards and received recognition in many areas of study.
"Thank you to EVERYONE for your prayers, love and concern. It's been a crazy day but I wanted to drop in briefly and say thank you! Desmond is resting and simply Grateful," his mother Kimberly Bennett Dennis wrote on Facebook.
Police said they were investigating to determine if the bullet that struck the 14-year-old was fired by the Rollins or Deputy Blaine Gaskill, who is credited with helping to stop the shooter. Authorities said Gaskill, a school resource officer, rushed to the scene of the shooting and engaged with Rollins.
As Gaskill fired his weapon, officials said almost simultaneously Rollins shot himself.
Rollins was later pronounced dead at the hospital. Jaelynn was last listed in critical condition after being rushed to PG Shock Trauma.
While a motive in the shooting cannot yet be confirmed, the St. Mary's County Sheriff's Office said the initial investigation indicated that there was a prior relationship between the shooter and the 16-year-old girl. Deputies were still working to determine the extent of that relationship, while also reviewing the shooter's electronic devices and all aspects of social media as part of the investigation.