2 charged in brutal murder, dismemberment of Lancaster Co. man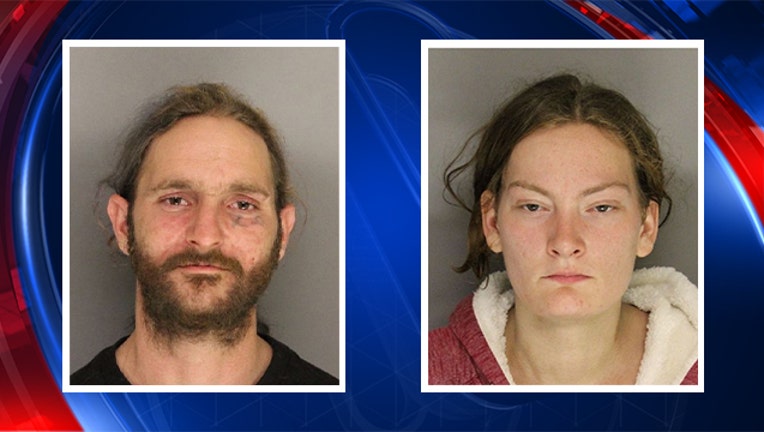 article
LANCASTER COUNTY, SC (FOX 46 WJZY) - The Lancaster County Sheriff's Office has charged two people in connection to a brutal murder. 
Christopher Allen Holford, 30, has been charged with the murder of Austin Tyler Steele, 18. Holford's wife, Brandy Nicole Faye Duncan, 19, has been charged as an accessory to murder. 
On Thursday, March 1, Lancaster County deputies spoke with a woman who said she had been told by another person that a homicide had occurred at a home in the 1800 block of High Point Circle in Lancaster on an unknown date several weeks ago.
A search warrant was obtained and the remains of a person were found on the property. On Friday, the Lancaster County coroner's office identified the remains as belonging to Steele. 
Deputies say Holford, Duncan, and Steele all lived in a mobile home behind the main house at one point in time. Investigators discovered that several weeks ago, Holford shot Steele in the neck. Steele survived into that night, but was dead by the next morning. 
RELATED: Lancaster County Sheriff's Office investigating homicide, suspect in custody
Holford dismembered Steele's body and hid the various body parts on the property. A human torso without limbs and a human skull were found buried on the property. Bones were found in a burn barrel and also in a box under the mobile home. Duncan assisted Holford in concealing the body parts. 
"No death investigation is without mental burden, but this particular case, from initial notification, to  recovery, to processing is very haunting and disturbing," the County Coroner said. 
A revolver was found in the main house, and an axe, a broken sword, and knives were found in the mobile home.
Holford was arrested by the Lancaster Police Department on domestic violence charges on March 1, just before the Sheriff's Office was notified of the homicide.
After interviewing Holford, Duncan, and several other witnesses warrants were issued charging Holford with murder and possession of a firearm during the commission of a violent crime. He was also charged with domestic violence of a high and aggravated nature.