2 dead when car plunges into Raritan River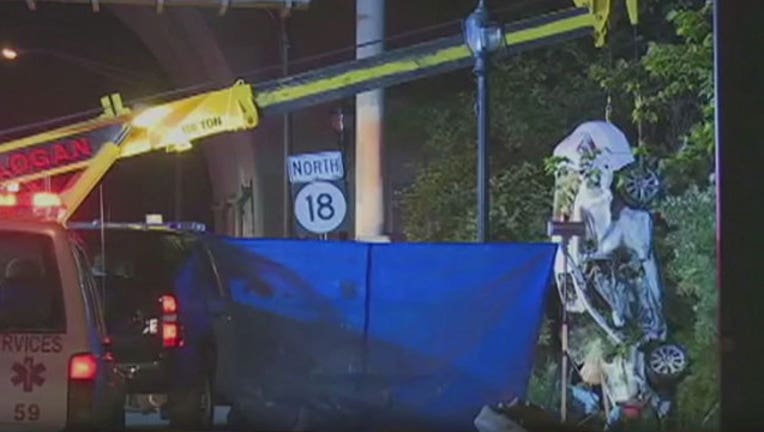 article
NEW JERSEY (FOX5NY) - A vehicle was pulled from the Raritan River in East Brunswick, New Jersey early Monday morning with two people inside.
The victims were killed in a crash just off Route 18 North near the George St. exit.  The car plunged into the river near a grassy hill just off the highway.
Rescuers including nearly two dozen police responded to the scene at about 1:45 a.m.
A dive team suited up and headed to the water at about 2 a.m.  The vehicle was extracted from the river at about 3 a.m.
What lead to the crash was unclear.
With the Associated Press