4 dead in Jersey shore house fire that may be murder-suicide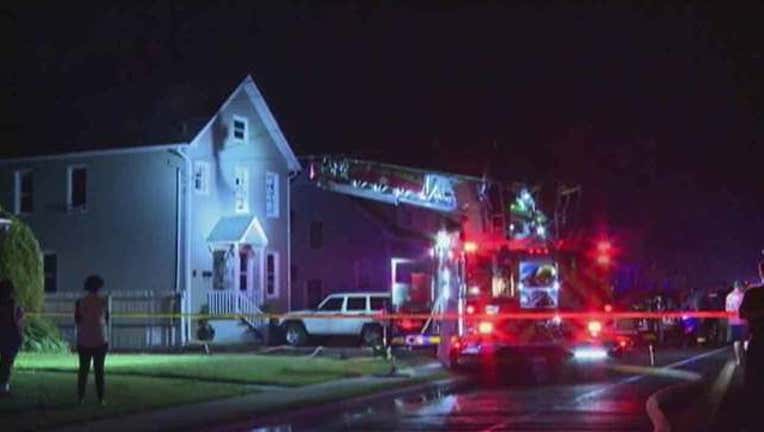 article
LONG BRANCH, N.J. (AP) — Authorities say a house fire on the Jersey shore has killed a couple and their two children and doesn't appear to be accidental.
First Assistant Monmouth County Prosecutor Marc LeMieux says the two adults and their children showed signs of injuries unrelated to the fire when they were taken to a hospital, where they died.
The fire was reported late Tuesday at a home in Long Branch. Authorities say it could be a murder-suicide.
The victims are identified as 35-year-old Lyndon Beharry, 29-year-old Amanda Morris, 7-year-old Brandon Beharry and 4-year-old Brian Beharry.
Lyndon Beharry worked for the city's public works department.
The outside of the home shows little fire damage and what damage is visible is confined to the second floor.
The prosecutor's office is investigating.