6-Foot Lightbulb Arrives in Edison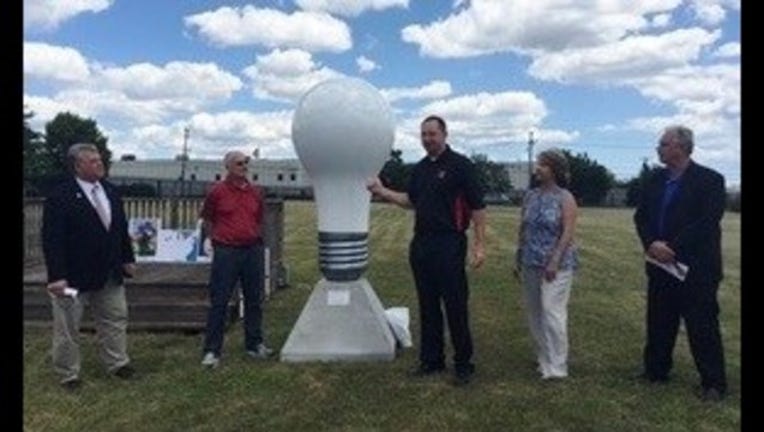 article
What's a brighter idea than to have a 6-foot lightbulb spread awareness of an afterschool program? That is exactly what Bill Michener, the executive director of Illuminating Lincoln: Lighthouse, was thinking.
Michener hauled the gigantic, 6-foot, 1,200-pound lightbulb all the way from Lincoln, Nebraska, to Edison, New Jersey, a 1,500-mile trip, to spread the word of the much needed after-school programs for teens, from grades 6 to 12.
Michener stopped at Des Moines, Iowa; Chicago, Illinois; Cleveland, Ohio and Philadelphia, Pennsylvania before arriving at Edison. The 19-hour trip paid off, as Michener was featured on "Good Morning America" on Aug. 13.
"The most at risk time for teenagers are directly after school till 6 p.m.," Michener explained, "We make sure that we provide quality after-school programs to guide our young people."
By: Siya Ragade (TAPinto.net)