A seahorse named Frito is on the mend in Florida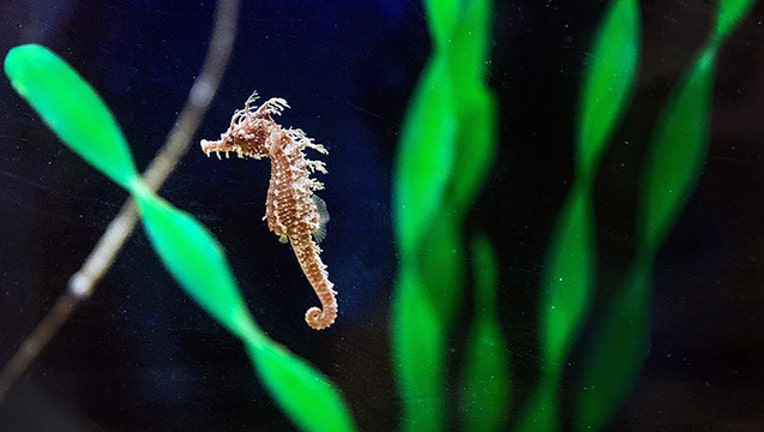 article
CLEARWATER, Fla. (AP) - A woman snorkeling in the Gulf of Mexico rescued a tiny seahorse that was tangled and trapped in fishing line in a pile of garbage, and now the creature is a webcam star at a Florida aquarium.
The inch-and-a-half (4 centimeter) seahorse was rescued by the snorkeler Sunday. She carefully untangled the line, put it in a water bottle and rushed to Clearwater Marine Aquarium, made famous in the Dolphin Tale movies, about a rescued dolphin without a tail.
The seahorse was given a name - Frito - and placed in a tank. It's brown and does resemble a Frito chip. It's a female, and the aquarium hopes she makes a full recovery so she can return to the Gulf.
Marine experts say fishing line threatens a variety of creatures small and large in the sea.
Frito isn't the only seahorse to be rehabilitated at the aquarium. Cheeto - a bright orange seahorse - was found last year, followed by Funyun.
All three snack-sized seahorses were discovered in the waters off Pinellas County, which is west of the city of Tampa.