Adorable 'Max' can't contain his excitement for outside time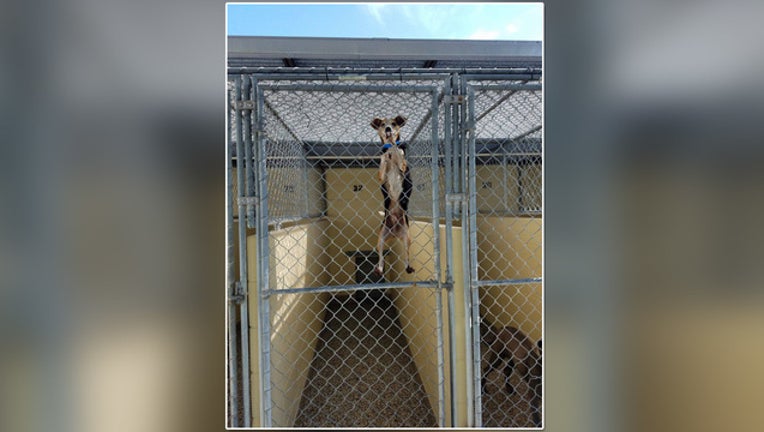 article
TAMPA, Fla. (FOX 13) - One sweet little pup was so excited to go outside that he was literally climbing the walls at the Humane Society of Tampa Bay. 
A photo shared to the Humane Society's Facebook page shows Max, an eight-year-old Terrier mix, after he climbed all the way to the top of the chain-link door to his kennel.
The photo was shared with the caption "Max couldn't WAIT for his turn in the play yard today!"
The Humane Society says Max is a very sweet boy looking for his best bud to come adopt him. 
Anyone who is interested in giving Max a home can take a look at his profile and head to the Humane Society's website: humanesocietytampa.org/pet-details/?petID=38833363