Airlines ban hoverboards, some sales suspended amid fire investigations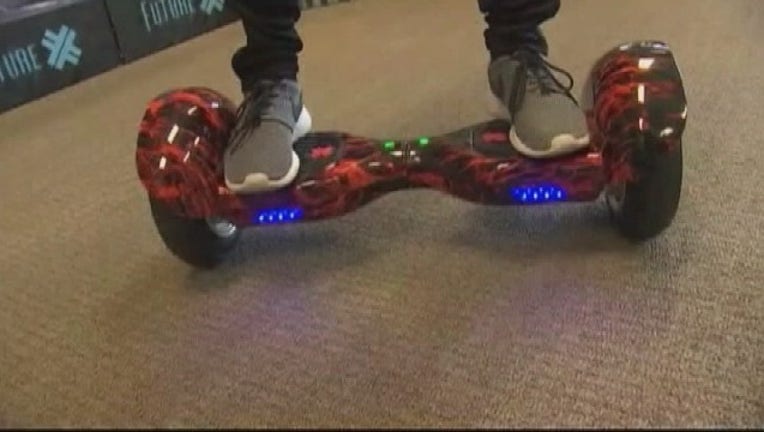 article
One of the holiday season's most popular gifts is literally too hot.
The United States Consumer Product Safety Commission is currently investigating 10 reports of hoverboard fires in nine states.
The three largest airlines in the country – Delta, American and United – have outright banned the boards in both checked and carry-on luggage.
Amazon is also suspending sales of some brands and requiring companies to show they've passed safety tests.
The main concern is over the lithium ion rechargeable batteries that power the two-wheel motorized scooters. Some of the batteries are reportedly catching on fire.
In Alabama, Timothy Cade's hoverboard burst into flames three days after he bought it on Amazon. Jessica Horne's home in New Orleans also caught fire after her 12-year-old son's board ignited while charging on his bed.
The CEO of IO Hawk, one of the most popular hoverboard brands, told FOX Business that these incidents are the result of knockoff brands made by manufacturers in China.
"A lot of manufacturers that are doing knockoff boards, their batteries and their insides look like this. You have a very cheaply constructed battery which tears easily and if you can see, they use glue to try to secure the battery to the board," John Soibatian said.
In the meantime, the CPSC recommends that people not charge their hoverboards overnight and make sure the battery has been certified by a national testing lab like UL.