Alix Tichelman accused in 2nd man's heroin overdose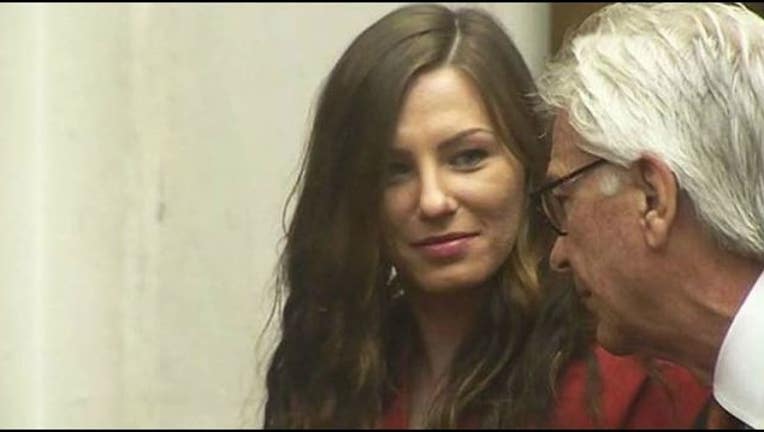 article
SANTA CRUZ, Calif. (KTVU) - A high-end call girl sentenced in the 2013 homicide in Santa Cruz is facing new charges.
Alix Tichelman served three years in a Santa Cruz jail in the death of Google executive Forrest Hayes. Hayes died of a heroin overdose on a boat in the Santa Cruz Yacht Harbor. 
Now, Tichelman has been indicted for the death of her former boyfriend in Georgia. Like Hayes, authorities say her former boyfriend, Dean Riopelle, died of a heroin overdose.
During Tichelman's trial in Hayes' death, she pleaded guilty to involuntary manslaughter and administering drugs. In May of 2015, a Santa Cruz County Superior Court judge sentenced Tichelman to six years in prison. After she served time, Tichelman returned to her native Canada. 
During Tichelman's trial in Hayes' death, one of Tichelman's public defenders, Jerry Christensen, told the court that Tichelman was remorseful. "Miss Tichelman did not want to bring the Hayes family through a public trial nor did she want to put her very own supportive family through a public trial... We would like to take this opportunity to convey Miss Tichelman's sincere apology to the Hayes family. She never in this world intended for this to happen." 
He added, "This is in no form intentional, malicious or anything of that sort. It was an accident and panic and she is so, so sorry for it." 
Tichelman recently told KSBW that she was clean and sober and working a "normal" job in Canada. 
Officials in Georgia say they are now working with Canadian officials to have Tichelman returned to the US to face murder charges in the case of Riopelle's death. 
Tichelman told KSBW she has nothing to do with Riopelle's death.