American Airlines plane heading to Phoenix damaged by hail over New Mexico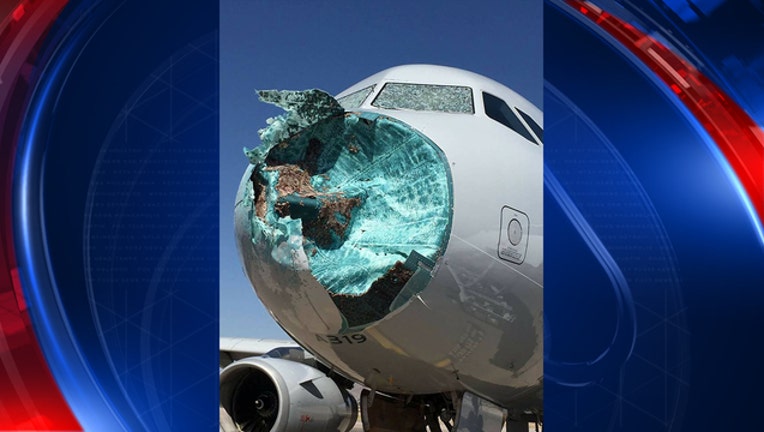 article
DALLAS (AP) - An American Airlines plane made an emergency landing after hail damaged the windshield and caused some passengers to throw up. One of the pilots said they could barely see through the windshield.
The airline says no injuries were reported after the Sunday night flight from San Antonio, Texas, to Phoenix ran into bad weather over New Mexico and turned south to land in El Paso, Texas. There were 130 passengers and five crew members on board. Another plane finished the trip to Phoenix a few hours later.
>>VIDEO: Flight makes emergency landing in El Paso due to weather damage
>>AUDIO: American Airlines flight 1897 radio transmission
An airline spokesman said Monday that the plane was awaiting repairs for damage to the nose, windshield panels and a cockpit side window. He said the engines, including the fan blades, were not damaged.
Passenger Jesus Esparza told KENS-TV in San Antonio he saw lightning and hail and the plane dropped "like a rollercoaster." He gave a sickness bag to another passenger who had already used one.