Decorative helicopter falls at American Dream water park; 4 hurt
NEW JERSEY - A decorative helicopter suspended from the ceiling fell into the swimming pool at American Dream's water park, injuring four people.
It happened Sunday shortly after 3 p.m. at DreamWorks Water Park located in East Rutherford.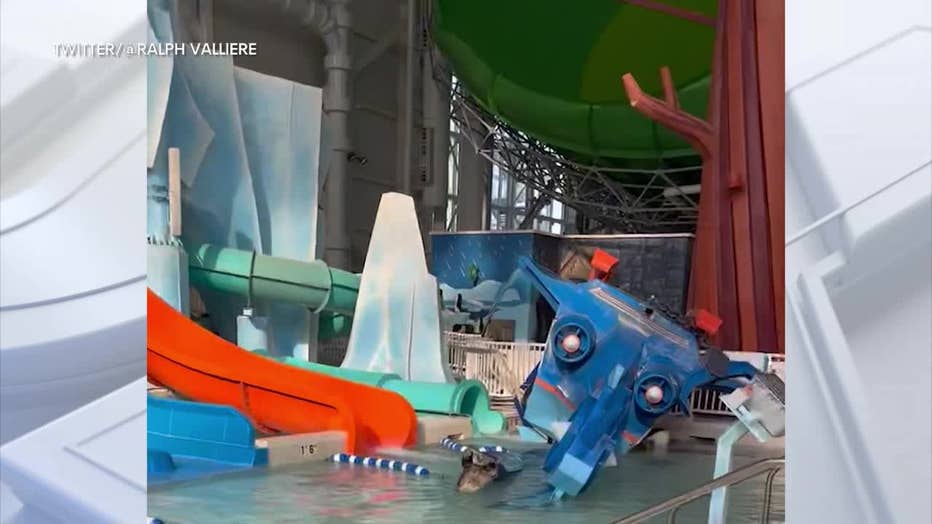 According to officials, one person was taken to a hospital and three others were treated at the scene. None of the injuries were life-threatening. The ages of those injured are unknown at this time.
The venue was evacuated, and an investigation will take place.
In a statement, a mall spokesperson said, in part, "The safety of our guests is our highest priority. We will conduct a thorough investigation into this incident to ensure the park meets all safety regulations as required."
A promotional video on the mall's website shows what the helicopter looked like before it fell. (American Dream)
The water park will remain closed through Wednesday.
DreamWorks Water Park is part of the American Dream shopping and entertainment complex located about 13 miles west of New York City in the Meadowlands Sports Complex.
Associated Press wire services helped contribute to this report.