America's oldest gun-maker Remington seeks bankruptcy protection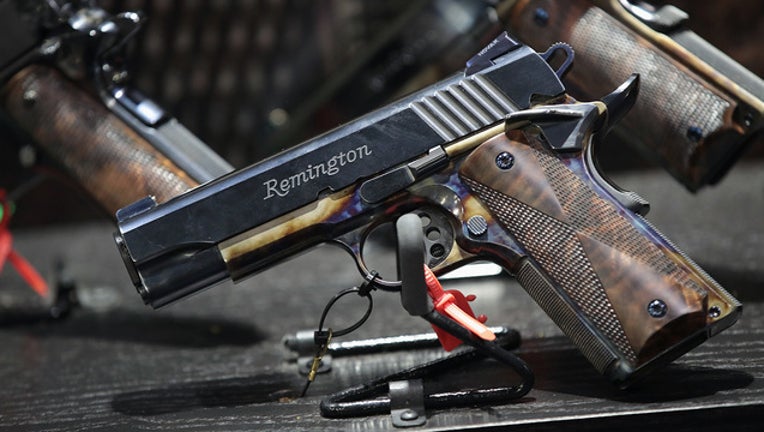 article
Remington, the storied gun maker that began turning out flintlock rifles when there were only 19 states in the Union, has filed for bankruptcy reorganization amid years of slumping sales and legal and financial pressure over the Sandy Hook school massacre.
In papers filed Sunday in federal bankruptcy court in Delaware, Remington outlined a plan to turn over control to its creditors and continue operating with up to $100 million from lenders. It remains unclear what will happen to its 3,500 or so employees as it tries to put its finances in order.
Remington, whose roots go back to 1816, when the Western frontier beckoned, saw its debts mount with the election of President Donald Trump, who has called himself a "true friend" of the National Rifle Association but whose victory ended years of panic-buying by people afraid a Democrat in the White House would crack down on guns.
In 2017, firearm background checks, a good barometer of sales, declined faster than in any year since 1998, when the FBI first began compiling such data.
The Madison, North Carolina, company's production of one of the best-known weapons in the world, the Bushmaster AR-15 rifle, has also proved problematic. The young man who killed 20 first-graders and six educators in the Sandy Hook shooting in Connecticut in 2012 used a Bushmaster.
An AR-15-style weapon made by a different manufacturer, Smith & Wesson, was used last month in the rampage at a Parkland, Florida, high school that left 17 people dead. That attack has led to huge protests around the country and a new student-led movement to tighten gun laws.
Remington was sued by victims' families after the Sandy Hook tragedy. That lawsuit was dismissed because of broad immunity granted to the gun industry, but the Connecticut Supreme Court is weighing whether to reinstate it.
Some investors decided after Sandy Hook that they wanted nothing to do with the Remington. Cerberus Capital Management, the private equity firm that acquired Remington in 2007 as gun sales began to boom, tried to sell it less than a week after the shooting. There were no takers.
In filing for Chapter 11 bankruptcy reorganization, Remington Outdoor Co. said it would give holders of a $550 million loan to the company an 82.5 percent stake. Other creditors would get the rest.
The industry has been hurt by another trend: A large percentage of guns in the U.S. are owned by an increasingly small group of people.
A recent study by Harvard University and Northeastern University found that the number of privately owned guns in America grew by more than 70 million - to approximately 265 million - between 1994 and 2015. But half of those guns are owned by only 3 percent of the population. That small base of what are sometimes referred to as "super-owners" has made the industry more unstable.
In 2015, Colt Holdings Co., another storied gun maker, filed for Chapter 11 bankruptcy. Likewise, profits at Sturm, Ruger & Co. are under pressure, and its stock is down 18 percent this year.
Some of Wall Street's heaviest hitters are stepping into the national debate on guns.
BlackRock - a major shareholder in Sturm Ruger, American Outdoor Brands and Vista Outdoor Brands - announced about a week after the Parkland shooting that it wanted to speak with the three firearms makers about their responses to the tragedy.
The firm is also looking into creating new investment funds that exclude gun makers and retailers.