Apple set to preview updates for iPhones, Siri in San Jose at WWDC 2018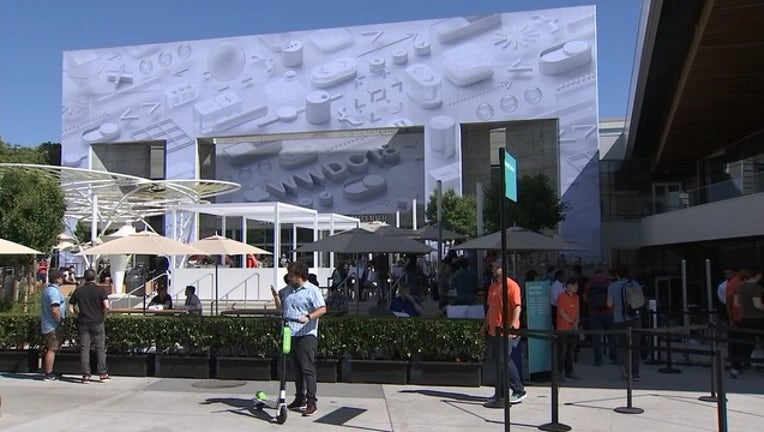 article
SAN JOSE, Calif. (AP) - Apple is expected to preview new capabilities for its Siri digital assistant and showcase other upcoming software features to help build anticipation for the next iPhones.
The peek at the new software will come Monday at a gathering in San Jose, California, for thousands of app developers and other computer programmers looking to create their own features for making iPhones, iPads, Macs and other Apple products more useful.
Analysts believe Apple will try to inject more artificial intelligence and other new powers into Siri to make it more competitive with Google's digital assistant and Amazon's Alexa. Apple just gave its HomePod smart speaker new features, including calendar reminders - something Google and Amazon devices have long offered. Apple has been emphasizing the HomePod's high-fidelity acoustics, including the ability to pair two devices in stereo mode, in an effort to distinguish its product from Google's and Amazon's speakers, which primarily serve as hubs for those companies' voice-activated assistants. Monday's preview could include more on that front.
Apple also may introduce new ways to help people manage their health and assist apps in the use of augmented reality - the blending of digital images and information with a physical setting through the camera.
Investors will be looking for more opportunities for the Cupertino, California, company to make money from the apps and other services baked into its devices. Apple's services division, which generates revenue from subscriptions, commissions and maintenance plans tied to Apple devices, already has become the fastest growing piece of the massive company. The division's revenue surged by 31 percent from the previous year in Apple's most recent quarter. The growth comes as Apple's top-selling product, the iPhone, hasn't been selling as briskly as investors had hoped after last fall's much-anticipated release of the super-premium iPhone X.
Whatever Apple does, the software updates likely won't be available for a few months. The iPhone software update usually comes for free in September, shortly after the company unveils its latest iPhones.
Apple occasionally uses its annual software preview to release a new gadget or the latest version of an existing product line. The company may launch a wireless charging pad called the AirPower that it announced last year. A new Mac is also a possibility, though not considered likely.
The event comes a month after Google showed off its latest software, including upgrades to the Android operating system that powers roughly four out of five smartphones in the world. Google also upped the ante on artificial intelligence with a new twist on an assistant that can sound more like a human than robot when making phone calls to schedule appointments and make reservations.