Arrest made more than 2 years after Zombicon mass-shooting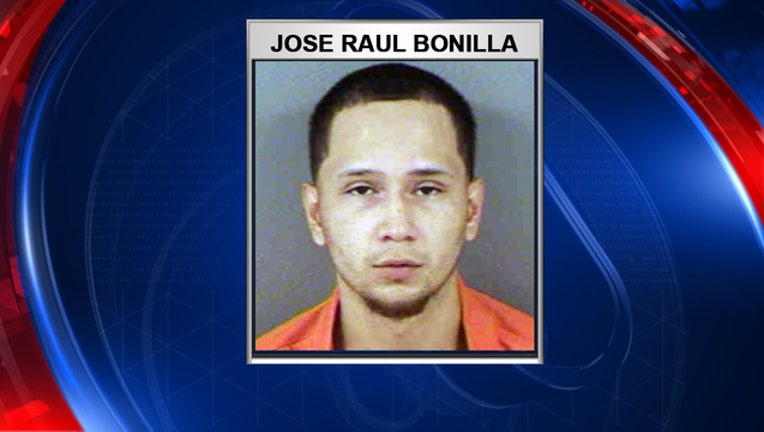 article
FORT MYERS, Fla. (AP) - The man responsible for a shooting at a Florida Zombie-themed festival more than two years ago was arrested Monday, police said.
Jose Raul Bonilla, 23, faces a second-degree murder charge, along with five counts of aggravated battery with a firearm and one count of tampering with evidence, Fort Myers police Capt. Jay Rodriguez said.
Zombicon was one of the most popular celebrations in southwest Florida, attracting about 20,000 people in October 2015. The event was winding down when authorities say Bonilla started shooting into the downtown crowd.
Expavious Tyrell Taylor, 20, died at the scene, while David Perez, 22; Tyree Hunter, 20; Isaiah Knight, 18; Kyle Roberts, 20; and John Parsons, 31, were wounded.
The city paid $40,000 to settle a lawsuit with Taylor's estate last September. Roberts and Tyree received $7,499 each from the city last January.
The FBI began helping Fort Myers police shortly after the deadly event. Police weren't immediately releasing a motive for the shooting or what specifically led to Bonilla's arrest, but Rodriguez said investigators interviewed hundreds of witnesses. Police also released multiple images from surveillance video to the public and continually asked for tips through the region's Crime Stoppers program.
Even though police have made an arrest, Rodriguez said detectives are still collecting evidence and want anyone with information about the shooting to contact them.
The city cut ties with Zombicon organizers shortly after the shooting, ending the event's nine-year run.
Jail records didn't list an attorney for Bonilla.