Assault at Trump rally raises questions about police response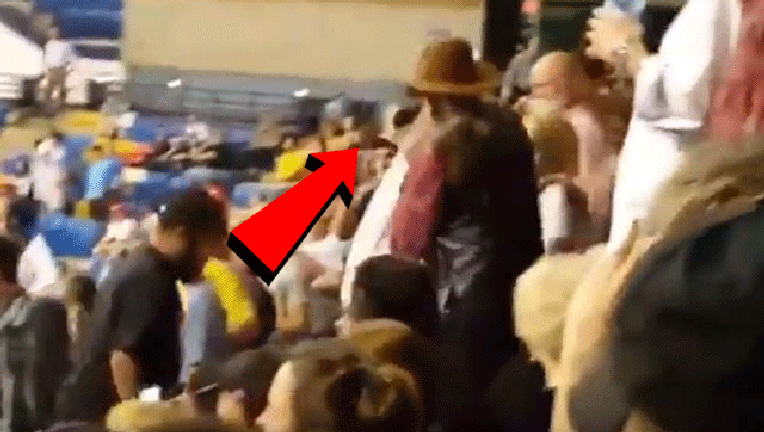 article
(Fox News) - A 78-year-old man caught on video cold-cocking a protester at a Donald Trump rally in North Carolina was arrested Thursday, a day after the incident that happened right in front of police.
John McGraw, 78, was charged with assault and battery and disorderly conduct in the assault, WRAL reported Thursday afternoon. But McGraw was not arrested or detained Wednesday night, leading some to question the police response.
In multiple videos of the incident, Rakeem Jones, 26, is seen walking up the steps of the Fayetteville Crown Coliseum on his way out of the arena. At least two Cumberland County Sheriff's Department officers can be seen walking behind Jones as McGraw, with a pony tail and wearing a dark vest and cowboy hat, moves to the end of one of the aisles and, with his right hand, socks Jones in the face.
WATCH BELOW: 
More on this story at FoxNews.com