Audi releases new technology that will let DC drivers know how long they have at red lights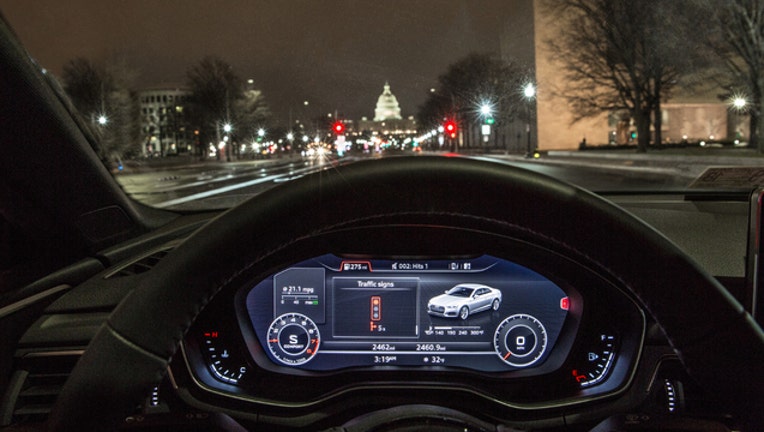 article
WASHINGTON - While traffic may be the bane of existence for so many in the DMV, Audi is working to ease that burden by releasing new technology that lets drivers know how long they have at a red light.
The Vehicle-to-Infrastructure (V2I) technology, which was released in the 2017 Audi A4, Q7 and allroad® models in Las Vegas in 2017, is now available in D.C.
Engadget reports the feature requires a "select" 2017 or 2018 model with Audi Connect Prime, and uses the car's included LTE data to talk to smart traffic lights.
There are 600 connected intersections in the District that will tell you how long you have before the light turns green according to Audi.
"This initiative represents the kind of innovation that is critical for us to advance the traffic safety goals of Vision Zero," said Mayor Muriel Bowser in a press release from Audi.
"We look forward to building on this, and similar partnerships, as we continue to build a safer, stronger, and smarter D.C.," she said.
Audi says it works with Traffic Technology Services (TTS) and has brought the service to six other cities, including parts of Dallas and Houston, Palo Alto and Arcadia, California, Portland, Oregon and Denver, Colorado.
They say there are now over 1,600 intersections across the U.S. that support Traffic Light Information.
Endgadget says the technology uses the car's GPS location and direction to determine which traffic signal is coming up.
TTS gathers information about the traffic light ahead and determines if you'll make it through the intersection (in which case nothing happens) or if you'll be caught by the red light. A countdown begins on the dashboard until the green light appears.