Baby falls asleep in fireman's arms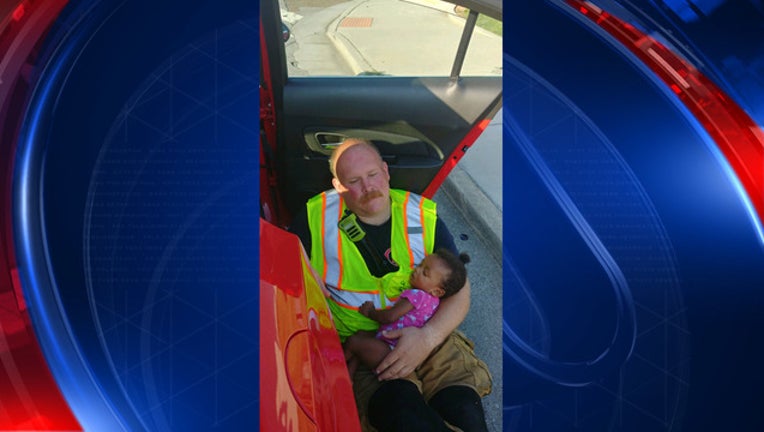 article
CHATTANOOGA, Tenn. - An adorable photograph of a fireman and a little baby is melting hearts throughout the world.
The Chattanooga Fire Department shared the photo, taken by one of their firefighters, of Engine 6 Captain Chris Blazek holding the small baby girl while sitting by the side of the road.
The caption began with "for firefighters, this is what it's all about."
Captain Blazek said his team was called to an incident on Highway 58 where a pregnant mom was suffering from bad pains.
The mother had three small children between the ages of 4 months to 7 years old.
The baby was screaming, so Blazek took her out of her seat and made sure she was OK.
"She immediately laid her head on my shoulder," Blazek said.
After the scene got under control. Blazek sat down with the baby, who quickly fell asleep in his arms.
"It's moments like this, that I am reminded, this is why I do the job," he said.