Barack Obama hits the waves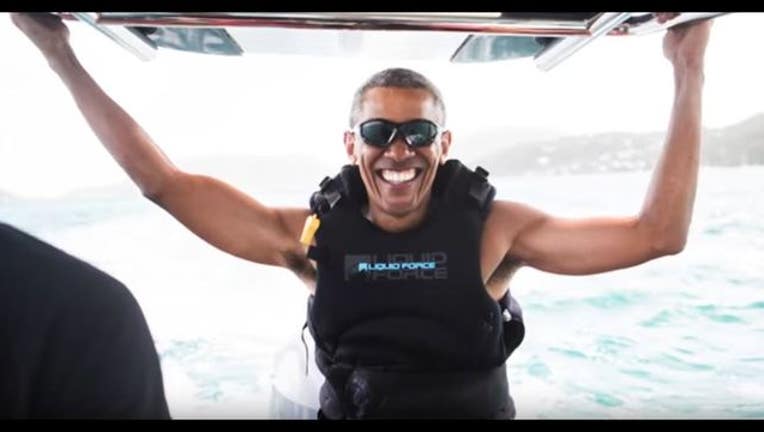 article
Now that President Obama is out of office, he's having fun.  He just spend a vacation with Michelle Obama in the British Virgin Islands with Sir Richard Branson.
Branson says that Obama said that just before he became president he went surfing in Hawaii and the head of his security team told him it would be the last time he did something like that for 8-years.  So, in the Virgin Islands Branson offered him the chance to learn to kitesurf.
They had a friendly competition to see if the former president could kitesurf further than Branson could foilboard.  Obama won with a 100 meter ride to Branson's 50 meter ride.