Bay Area dispensaries drop tincture line after woman says she's calling police on 8-year-old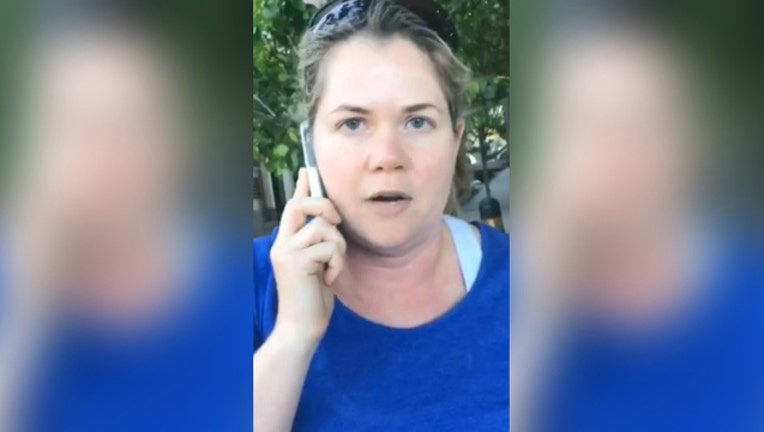 article
TreatWell Health needs to treat people better.
That's the thinking behind at least five Bay Area cannabis dispensaries whose owners have pledged to drop TreatWell tinctures from their shelves.
Magnolia Wellness in Oakland, Harborside Health Center in Oakland and San Jose, Barbary Coast Dispensary and SPARC, both in San Francisco, and Berkeley Patients Group, have all said on their social channels they are dropping Treatwell  because of what its owner, Alison Ettel, did over the weekend. Ettel, nicknamed "Permit Patty," was caught on video appearing to call police in San Francisco on an 8-year-old black girl selling water bottles because the young entrepreneur didn't have a permit. 
"We just cannot support someone who behaves in such a way," Magnolia manager Ruby Pearl told KTVU on Monday, despite the products doing very well at her shop. 
After the video sparked public outrage, Ettel, who is white, issued a tearful apology on the "Today" show on Monday. She said she only pretended to call police and that it wasn't over race, but because the girl and her mother were shouting loudly for hours about the water. 
But,although Pearl believes the apology is genuine, "she still did it," and Ettel's tears cannot reverse her behavior in Pearl's opinion. In fact, Pearl confirmed that Magnolia's partnership with TreatWell is over, and the company has placed all TreatWell products on clearance. Any proceeds from the merchandise will be donated to a charity that supports young women of color. 
Treatwell is a business that creates cannabis products for people and dogs. The products aim to treat conditions like anxiety, arthritis, and decreased appetite for "man and his best friend."