Best dressed teen wears traditional Islam Hijab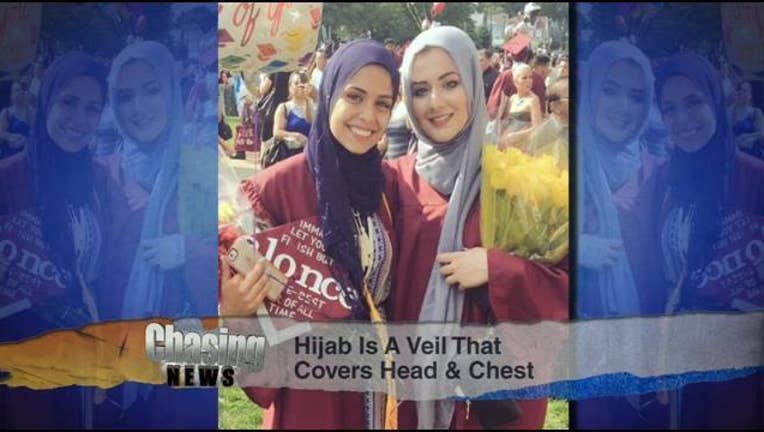 article
Abrar Shahin just graduated from Clifton High School and walked away with quite the award: best dressed. Her best accessory? Her traditional Islam hijab that she wears around her head and neck everyday. 
Shahin is proud of her hijab and says it represents a lot more than just tradition.
"It's all about modesty and just loving yourself for who you are and people loving you for who you are, not how you look. Defintely modesty and character," Shahin says.
But she never thought it would land her on the best dressed list.
"It was such a surprise, when the teacher put the paper on my desk, I was like, 'Oh My God!'  I did not expect it at all.  I always tried to dress nice but I expected it to be like a cheerleader or one of the popular girls," Shahin says.
Shahin says her popular look is "boho-chic". The teen says the award makes her feel beautiful inside and out.
"It is great to see that people are seeing me as an equal and not just a hijabi. It's great to see," Shahin says.