Billy Chemirmir, convicted murderer, suspected killer of 22 elderly women, killed in prison
TENNESSEE COUNTY, Texas - Convicted murderer and suspected serial killer Billy Chemirmir was killed in prison on Tuesday morning, the Texas Department of Criminal Justice confirmed to FOX 4.
Chemirmir, 50, was being held in prison at the H.H. Coffield Unit in Tennessee Colony, near Palestine.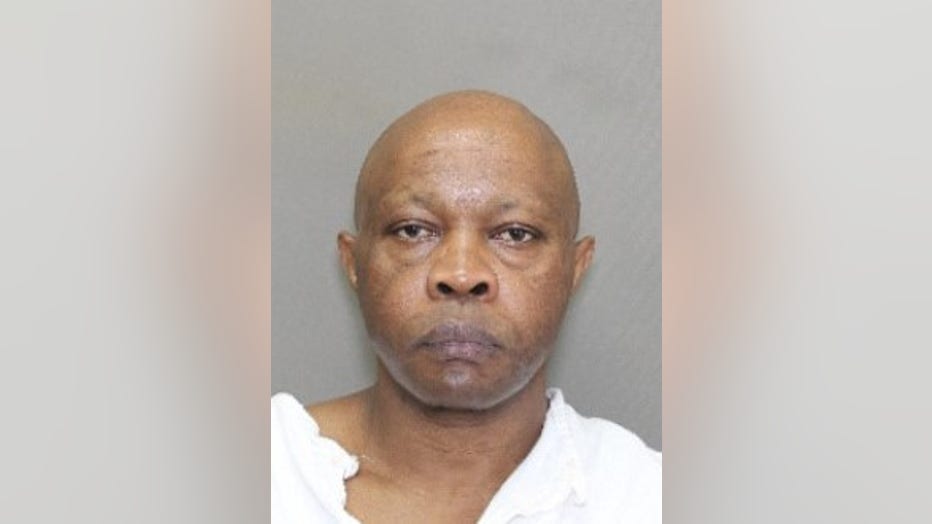 Billy Chemirmir (Source: TDCJ)
TDCJ say that Chemirmir's cellmate, who is serving a sentence for murder out of Harris County, was the person who killed him.
Chemirmir was found guilty of the murders of 81-year-old Lu Harris and 87-year-old Mary Brooks in Dallas County. He was sentenced to life without the possibility of parole in April 2022.
Chemirmir was connected to several other murders and is accused of killing 22 senior citizens in Dallas and Collin counties between 2016 and 2018.
Chemirmir posed as a utility or maintenance worker to gain entry to senior living facilities and homes where his elderly victims lived alone. They were then suffocated and robbed of their jewelry.
Relatives of some of Chemirmir's alleged victims gathered on Tuesday to process the news of his death at the hands of another inmate.
"At least as far as Chemirmir is concerned, he is over he is done with," Dan Probst. 
The families are among those the 50-year-old accused serial killer was never set to stand trial for.
"My mother died in fear. This man did not have a peaceful passing. There's some relief in knowing he didn't get off easily," said Shannon Dion.
It is unclear how Chemirmir died, if any contraband weapon was involved and whether there was proper supervision.
A TCDJ spokesperson says the Office of Inspector General will handle the investigation.
"First, they'll do a criminal investigation to see if they have enough evidence to charge their suspect," said Toby Shook, a criminal defense attorney.
If so, Shook says there is a special prosecution unit that handles these types of case.
"They'll do an investigation to see if there was any breakdown to how they were monitored," he said." But despite their best efforts, the ratio of inmates to guards things will always happen."
On Sept. 6, all Texas prisons went on lockdown "to address a rise in dangerous contraband and drug-related inmate homicides." 
There have already been 15 murders in Texas prisons this year compared to seven murders in all of last year. 
All prisons are undergoing "intensified searches to intercept and confiscate contraband." 
Prisoners have not been allowed to leave their cells except for three showers per week, according to TDCJ. 
274 weapons have been found since the lockdown. 
Texas has 100 prisons. 76 of them have completed searches and lifted lockdowns.
However, H.H. Coffield, the prison where Chemirmir was killed, has not completed searches, according to TDCJ. 
That means Coffield Prison was already on day 14 of lockdown when Chemirmir was killed. 
Families of the alleged victims say they are ready to close this awful chapter in their lives.
"I'm surprised it took so long. God's got him now," said Robert McPhee.
"This is jailhouse justice. This was not an action of our justice system," Probst said.
The families say their work isn't done. They continue to advocate for seniors, hoping to increase safeguards and accountability at nursing homes and assisted living facilities all across the country.
---
 PREVIOUS COVERAGE:
---
Last month, the Collin County DA announced that they would not seek the death penalty for Chemirmir.
The Office of Inspector General is investigating the killing.
UPDATE: A previous version of the story said Chemirmir's assailant was serving time in prison for a murder in Dallas County. The Texas Department of Criminal Justice later corrected its news release to say the murder was committed in Harris County.