Blind girl's walking cane called risk to students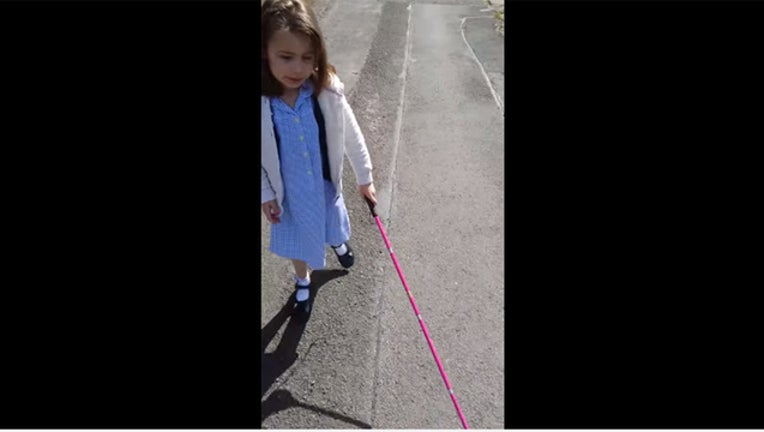 article
A blind 7-year-old girl has been asked by her school not to bring her walking cane anymore out of "health and safety" concerns to her fellow students.
Lily-Grace Hooper, of Bristol, England, suffered a stroke when she was four days old, leaving her blind out of one eye and only able to see lights and colors in the other, the Bristol Post reports.
She received a new fiberglass cane from a charity for blind children, but now Hambrook Primary School is reportedly asking her not to bring it to the facility.
A risk assessment done on behalf of the school claimed the cane is a high risk for other people around her.
"The pupil has not been banned from bringing in their cane, we have simply asked them to not use it around school as a temporary measure," a spokesman was quoted as saying.
The girl's mother is livid.