Brevard Zoo welcomes 40 Chilean flamingos into new habitat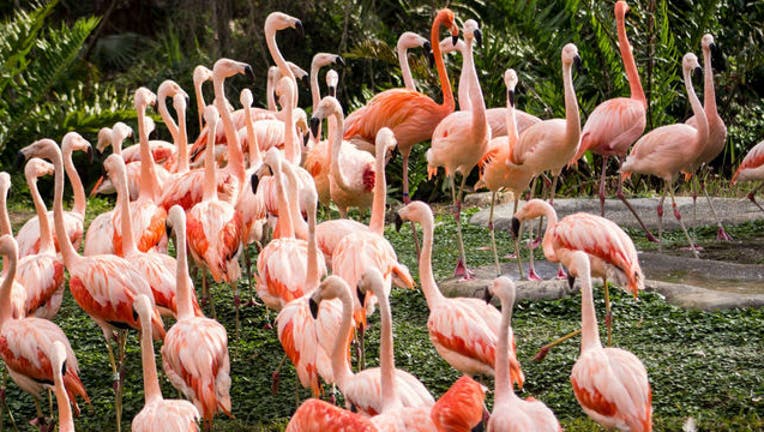 article
MELBOURNE, Fla. (WOFL FOX 35) - The Brevard Zoo on Wednesday welcomed 40 Chilean flamingos into their new habitat. 
The newcomers arrived from another Florida facility accredited by the Association of Zoos and Aquariums and share the space with 11 Chilean and two American flamingos that had already been residing at the Zoo. A new structure was built to provide all of the birds with shelter and nesting opportunities.
"We expect to see more breeding behaviors and, hopefully, chicks in the coming years, which would be a first for us," said Michelle Smurl, the Zoo's director of animal programs. "The space was designed around the flamingos' needs."
Florida Institute of Technology animal behaviorist Dr. Darby Proctor and her students will observe and document the birds' behavior from the perimeter of the exhibit.
Chilean flamingos are native to wetlands in several South American countries. They are considered "near threatened" by the International Union for Conservation of Nature and Natural Resources due to egg harvesting and habitat loss.
Information provided by Brevard Zoo.