Bryan Cranston mocks Trump for air-travel safety record tweet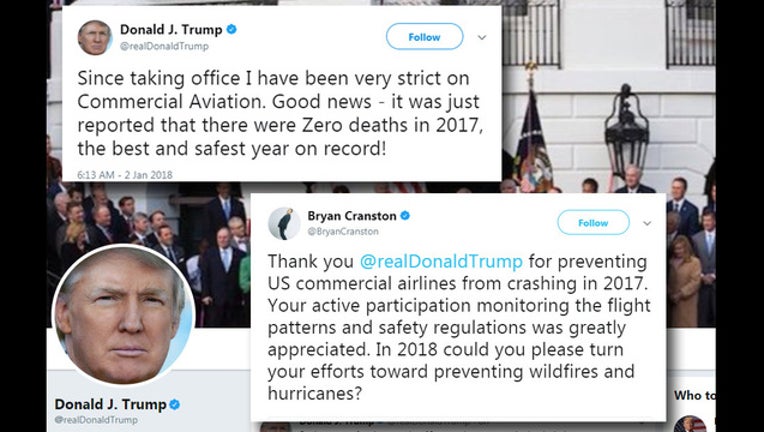 article
Bryan Cranston mocked Donald Trump on Tuesday after the president took credit for having no reported commercial aviation-related deaths in 2017.
"Thank you @realDonaldTrump for preventing US commercial airlines from crashing in 2017. Your active participation monitoring the flight patterns and safety regulations was greatly appreciated. In 2018 could you please turn your efforts toward preventing wildfires and hurricanes?" the "Breaking Bad" actor sarcastically tweeted.
Trump tweeted earlier Tuesday about the good news regarding the commercial aviation industry. He said that his "strict" regulations on commercial aviation has led to "zero deaths in 2017."
"The best and safest year on record!" he concluded.
Read more on FOX NEWS.