Bust takes "purple drank" drugs off Arlington streets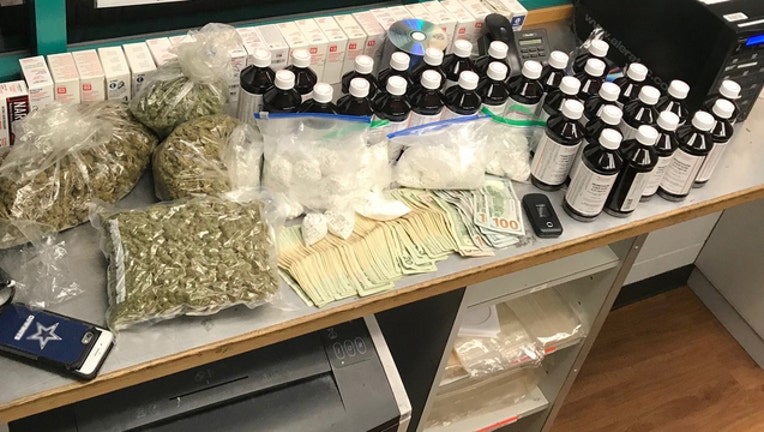 article
ARLINGTON, Texas - Police in Arlington seized enough of a drug to make more than 4,700 bottles of prescription-strength cough syrup and ultimately purple drank.
The Arlington Police Department shared a picture after the bust.
"This is enough cough syrup to take care of that nasty cough…. if you're a grizzly bear. Great police work nabbed over 30 bottles of promethazine which is used to make prescription-strength cough syrup," the department said on Twitter.
Prescription-strength cough syrup is used in a recreational drug concoction commonly called purple drank.
More than 3,000 pills of Xanax, other narcotics and cash were also seized.
Police said in all, the bust took roughly $30,000 worth of dangerous drugs off the streets.
FOX 4 News is on YouTube http://bit.ly/fox4subscribe