California man offers truck, kidney to anyone who can help save dying wife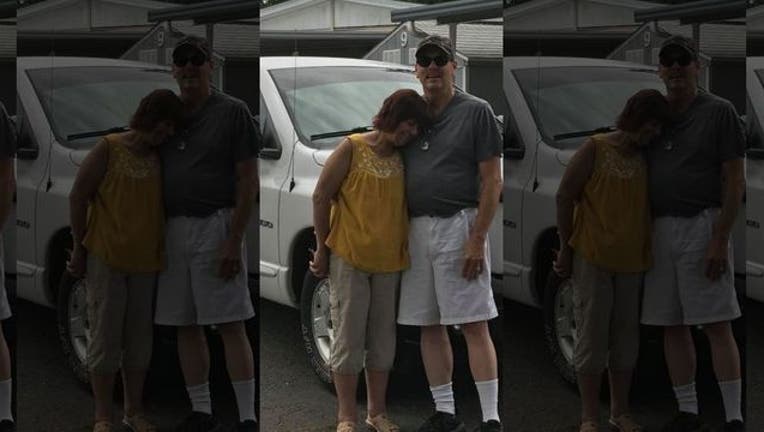 article
SANGER, Calif. (Fox News) - A California man has offered up his truck, a trailer and even a kidney in the hopes that someone would be able to save his wife's life.
In a plea to Facebook users last week, Verlon Robinson offered to give up his 2004 Dodge pickup truck and a tent trailer to anyone who would be willing to donate a piece of their liver to his sick wife. In the post, he added a postscript and said he has "good kidneys" and would also be willing to "throw in one."
Verlon Robinson, 55, has been married to Marie Robinson for 25 years, he told Fox News on Tuesday. About three years ago, Marie Robinson's doctor noticed some spots on her chest. After some tests, she was diagnosed with cirrhosis of the liver.
Marie and Verlon Robinson often travel from their home in Sanger, California, to San Francisco -- more than three hours away -- for doctors' appointments and tests. Marie Robinson, who is also diabetic and has recently lost about 70 pounds, is on a transplant list, but she isn't high enough to receive a liver from on organ donor who has died yet, her husband said.
Read the entire story on foxnews.com