California mother accused of exorcism found not guilty by reason of insanity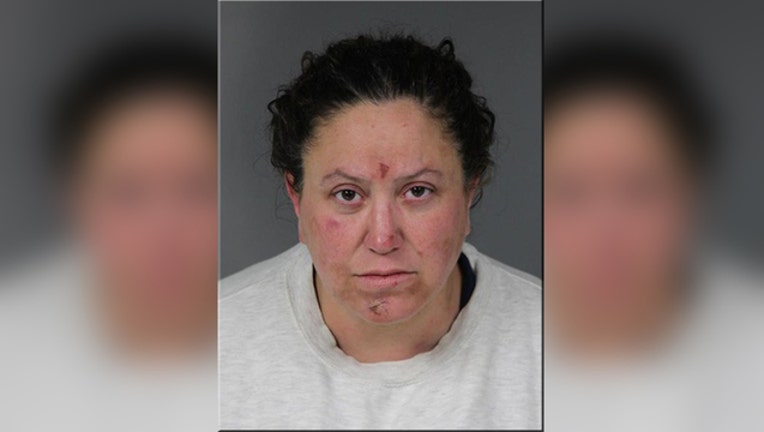 article
A Northern California woman arrested last summer on suspicion of beating, biting and choking her 11-year-old daughter in an attempt to perform an exorcism on the child has been found not guilty by reason of insanity, according to the Lost Coast Outpost.
The newspaper reported that Judge Christopher Wilson on June 20 handed down the verdict after consulting reports from two doctors who evaluated Kimberly Ann Felder's state of mind during the June 17, 2017 assault.
Both doctors "stated unequivocally that Ms. Felder was incapable of understanding the nature and quality of her acts, and of distinguishing right from wrong," the judge said.
According to the Outpost, Felder's attorney, Public Defender Marek Reavis, said his client faces a minimum of six months in a mental hospital and then one year of outpatient treatment.
Minutes before Wilson made his finding, the 46-year-old Felder pleaded no contest to attempted murder with the special allegation of causing great bodily injury, the Outpost reported.
Last summer, Felder stripped her daughter naked and shoved sand into her mouth and into her eyes before a witness tried to stop the attack at a secluded beach in Ferndale, a North Coast town about 115 miles north of San Francisco on Friday, the Humboldt County Sheriff's office said.
The witness, John Marciel, said Felder told him she was trying to remove demons from her daughter and continued to hit the girl's head with a piece of driftwood while he tried to restrain her. He said he stayed on the phone with 911 operators as he tried to wrestle Felder to the ground. Deputies who arrived to the scene managed to separate Felder from her daughter and place her in handcuffs.
"She questioned me about my faith," Marciel told The Associated Press last summer.
Felder was arrested for investigation of attempted homicide, assault with a deadly weapon, child abuse and aggravated mayhem.
The girl was taken to the hospital with multiple injuries, including severe damage to her right ear. She will be placed in protective child custody, sheriff's Sgt. Greg Allen said.
Authorities said if Marciel hadn't intervened, it was very likely the girl would have been killed by her mother.
Marciel said he decided to take some out-of-town visitors to the beach before heading to his son's high school graduation. He said he was glad he got there to stop the attack.
"The worst thing was when we got the child away and into the sheriff's truck, she said people drove by and nobody stopped," Marciel said.
"When you see something like this, it shakes your foundation and faith in people," he said.
Marciel was given a Citizen's Distinguished Service Award and a medal, the Outpost reported.
The Associated Press contributed to this report.