Carrot Cake Hershey's Kisses available for Easter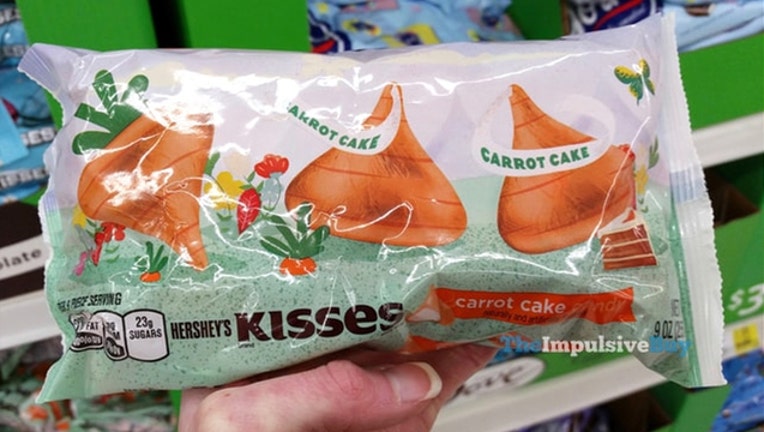 article
TAMPA (FOX 13) - A new and colorful sweet treat has hit store shelves, and will soon be filling Easter baskets everywhere (probably).
Photos of new Carrot Cake Hershey's Kisses have been circulating the internet after someone, reportedly named Carla, spotted the bagged candy inside a Walmart and shared it with the popular consumer Flickr account, TheImpulsiveBuy. 
Many wondered if the photo could be real, but NBCNews reports that Hershey's has since confirmed that the orange-colored candies will be available nationwide for the Easter season, but only at Walmart stores.
The Carrot Cake Kisses are said to be made with a white-chocolate base and an orange coating that is "naturally and artificially flavored".
The jury is still out on whether or not they truly taste like carrot cake.