Century-old San Francisco Anchor Brewing company closing
SAN FRANCISCO - A landmark company in San Francisco has turned off its taps.
Anchor Brewing Company officials announced early Wednesday that it will cease operations and liquidate the business — established in the 19th century — citing economic factors including declining sales since 2016.
The company gave employees 60-day notices "with the intent to provide transition support and separation packages in line with company practices and policies," according to the announcement from company spokesperson Sam Singer.
A number of employees did show up to work Wednesday morning, where they attended a company-wide meeting. 
According to a union representative, workers found out about the closure in an email that went out at 1 a.m. The union rep said that 40 employees were told they were being let go. 
"This was an extremely difficult decision that Anchor reached only after many months of careful evaluation," Singer said in the announcement. "We recognize the importance and historic significance of Anchor to San Francisco and to the craft brewing industry, but the impacts of the pandemic, inflation, especially in San Francisco, and a highly competitive market left the company with no option but to make this sad decision to cease operations."
Anchor recently announced it would limit sales of Anchor beers to California and that it would cut production of its Anchor Christmas Ale.
San Francisco Mayor London Breed was not happy to hear the news.
"Its really sad," Breed told KTVU. "We have a lot of businesses that have really changed the world in their industry in San Francisco and they're one of them. The beer industry has changed dramatically. My hope is someone sees the value in Anchor because I know it's not too late."
Anchor has stopped brewing and will continue packaging and distributing the beer on hand while available or through around the end of July. Anchor Public Taps will remain open temporarily, selling remaining inventory, including a small volume of 2023 Anchor Christmas Ale, which was brewed prior to the company's recent decision to cancel the nationwide release.
"Anchor has invested great passion and significant resources into the company," Singer said. "Unfortunately, today's economic pressures have made the business no longer sustainable, and we had to make the heartbreaking decision to cease operations."
Singer said the company is negotiating filing for bankruptcy under federal Chapter 7 or 11.
"I've been here for almost six years and all I'm gonna say is that all the people who work here at Anchor Brewing Company love what they do," said an employee who only gave his first name, Pedro. 
"I'm sad, I've been coming here with friends on brewery tours for 20 years," said Shannon Boughn. 
Based in the Potrero Hill neighborhood, the company describes itself as the nation's first craft brewery.
The brewery was founded in 1896 and was purchased by Frederick Louis Maytag III in 1965, saving it from closure. It moved to its current location in 1979. It is one of the last remaining breweries to produce California common beer, also known as Steam Beer. 
KTVU's Alice Wertz and Bay City News contributed to this report.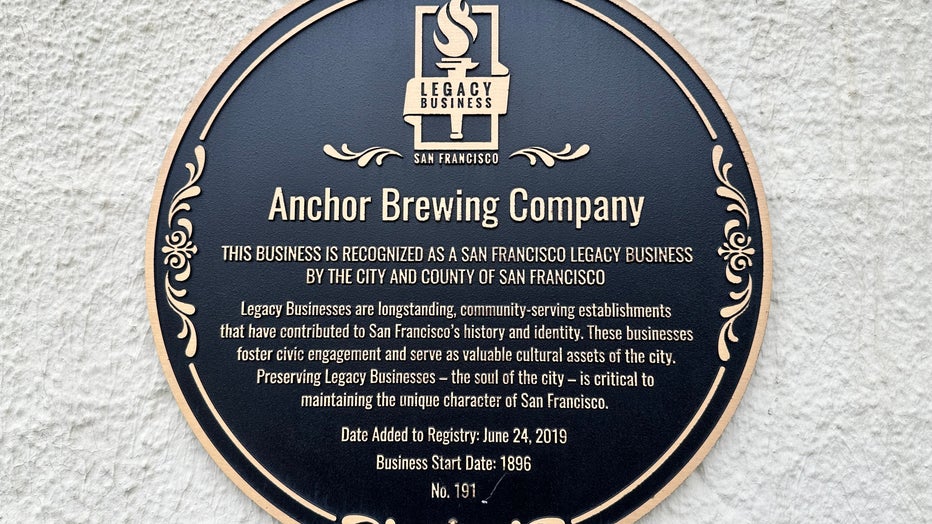 An Anchor Brewing Company seal.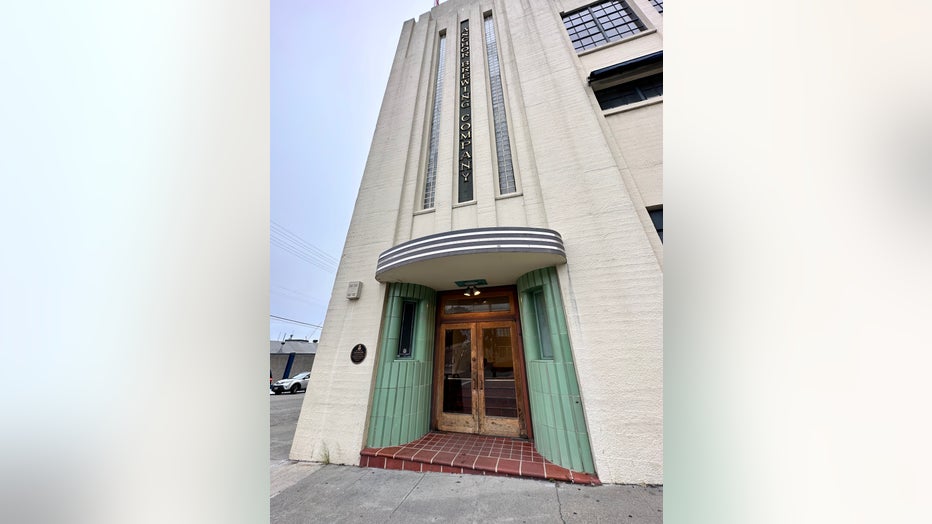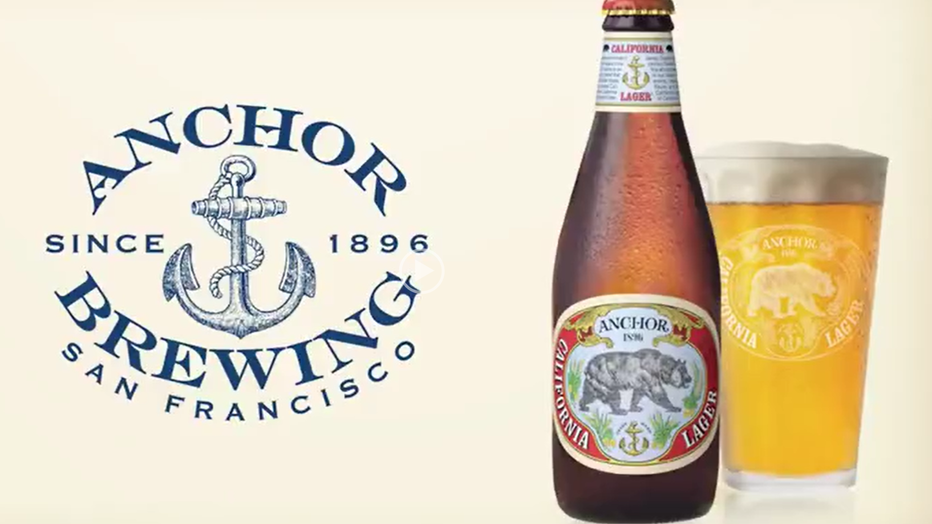 source: Anchor Brewing Company promotional video