Certain kinds of music may help you feel less pain, study suggests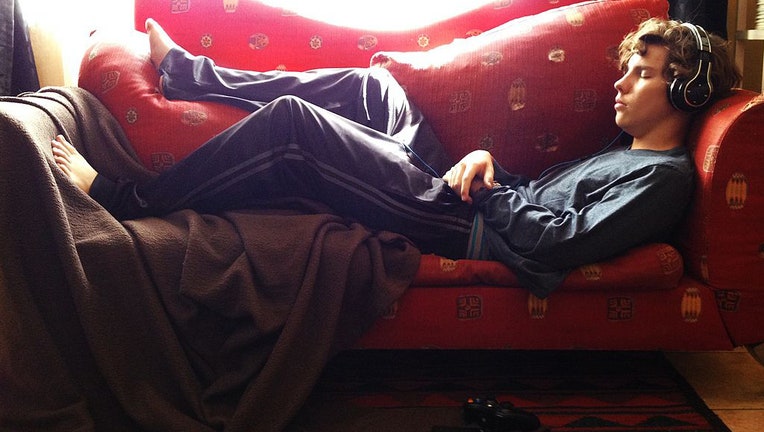 article
Music can represent many things for listeners, whether as a source of entertainment or offering comfort during challenging times in your life. But, a recent study suggests that some songs you listen to may alleviate physical pain. 
A study published in Frontiers in Pain Research found that the most effective pain relievers related to songs were related to bittersweet and emotional experiences.
Researchers performed a thermal pain and music listening experiment with 63 participants at the Roy pain laboratory at McGill University in Canada. Individuals were required to listen to their favorite songs, relaxing songs, and scrambled songs and silence. 
RELATED: Best music for falling asleep? Both lullabies and BTS, study suggests
Participants were interviewed by the team about the kind of music they like, including their preferred songs and the feelings they experience when they listen to the track.  They brought two of their favorite songs, which they were required to listen for 3 minutes and 20 seconds. 
Researchers also asked the group to pick one of seven songs considered relaxing and unfamiliar to them. These songs were "Cotton Blues," "Jamaicare," "Légende Celtique," "Musique de Film," "Nuit Cubaine," "Reggae Calédonien" and "Sega Mizik Kèr."
The team had each person listen to their favorite song in 7-minute sets, one of the seven relaxing songs, which lasted 6 minutes and 40 seconds or a scrambled rendition of both their preferred song and the soothing song selected. 
As participants listened to the songs, researchers stuck a hot device into an area on their left arm to create a sensation that researchers said was similar to a hot cup of coffee held against their skin, which didn't cause much pain or discomfort. 
According to the study, when the individuals provided a rating of their musical experiences, they reported feeling less pain when listening to their favorite songs compared to hearing an unfamiliar relaxing song or silence. 
Scrambled songs in the experiment was found not to lower pain, which the authors infer was evidence of the music being more than a distraction from a negative experience. 
After listening to the songs, participants rated the pleasantness of it, their emotional arousal to the music, and the number of chills they felt. 
People who listened to bittersweet songs said they had more chills, defined in the study as the thrill and shivers you get on your skin from listening to pleasurable music. 
According to the study, this feeling was linked to lower ratings of unpleasantness gained by the burning pain they felt during the experiment.
The team concluded in the study that evidence suggests that moving/bittersweet music could be more effective in lowering pain, adding that more research is needed to support their findings. 
This story was reported from Washington, D.C.