Christie challenges Obama's greenhouse gas emissions rules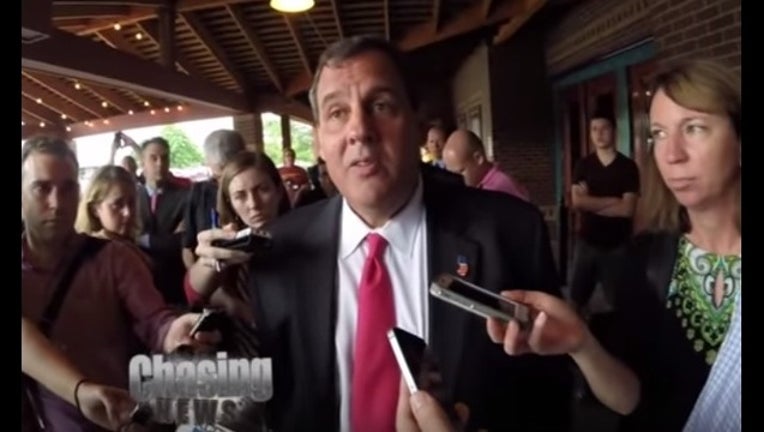 article
TRENTON, N.J. (AP) — The plan by President Barack Obama to cut greenhouse gas emissions from power plants is flawed and New Jersey is asking the Environmental Protection Agency not to implement it, Gov. Chris Christie said Wednesday.
Christie, who is seeking the Republican nomination for president, criticized the president as reaching beyond his legal authority and argued that despite being densely populated, New Jersey has the fifth-lowest carbon emission rate in the country.
"This is a fundamentally flawed plan that threatens the progress we've already made in developing clean and renewable energy in New Jersey without the heavy-handed overreach of Washington," Christie said in a statement.
The Christie administration formally sought to block the Clean Power Plan in a letter to EPA Administrator Gina McCarthy. In the letter, state Department of Environmental Protection Commissioner Bob Martin wrote that the federal rule will burden state residents with higher electricity costs.
Under the regulation, the U.S. must cut power plant emissions 32 percent by 2030, compared to 2005 levels. The Obama administration said it would cost $8.4 billion annually by 2030, but argued that power bills would decrease because people would use less electricity and rely more heavily on low-cost sources like wind and solar.
The state DEP said in a statement that New Jersey has already reduced carbon dioxide emissions by 33 percent but, under the new rule, has not been given credit for that progress.
Environmentalists criticized the governor for challenging the rule, saying the Christie administration is siding with polluters. "He is using his national political ambitions to hurt our environment," New Jersey Sierra Club director Jeff Tittel said.
EPA spokeswoman Laura Allen said in a statement that the agency rooted its plan on sound legal and technical grounds with input from states and industry.
"As a result, the Clean Power Plan is fair, flexible, affordable and designed to reflect the fast-growing trend toward cleaner American energy," she said.
She said the EPA and Justice Department are prepared to defend the plan in court.