City makes it illegal to sit or lie on sidewalks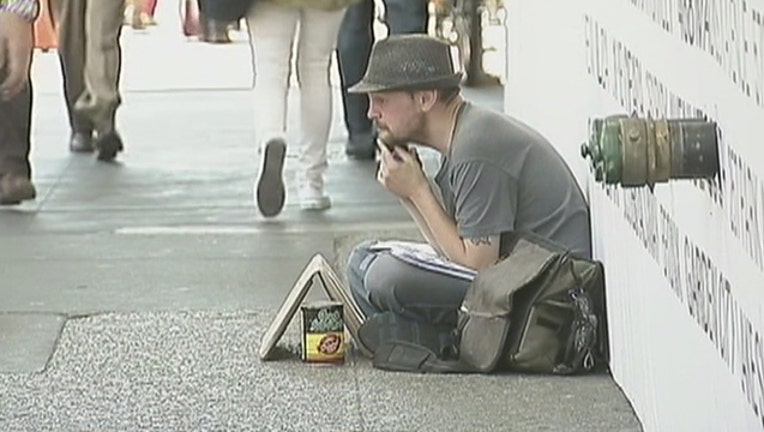 article
With a 5-0 vote, a Colorado city has approved an ordinance that will make sitting or lying down on downtown sidewalks, curbs, or other public areas illegal. The measure passed at the May 15, 2018, Durango City Council meeting.
Council member Dick White said the ordinance is meant to improve the safety and atmosphere in the city's downtown. The rule bans sitting or lying down on sidewalks, curbs, streets, railways, alleys, parking spaces, or other publicly owned property for pedestrian or vehicle travel in the downtown area from 7 a.m. to 2:30 a.m.
The City Council acted after hearing numerous complaints from business owners and visitors about people lying in the middle of the sidewalks in the downtown business district. One council member wondered why the ban wasn't in effect 24 hours a day.
The rule was billed as a safety measure because of the hazards of navigating around people blocking sidewalks and areas where cars drive. The ordinance noted that tourists are often not familiar with the area, leading to increased concerns about safety.
Exemptions include people experiencing medical emergencies, people with disabilities, children in strollers, or those attending parades, festivals, performances, or other special events. Violators can be fined up to $200.
The ordinance allows people to "rest" on benches. Business owners spoke in favor of the ordinance before the vote was taken.
Durango is a small city in southwestern Colorado, near the New Mexico border with a population of about 18,500 people.
The Associated Press contributed to this report.