Cottonwood police: Women had kids in 'deplorable conditions'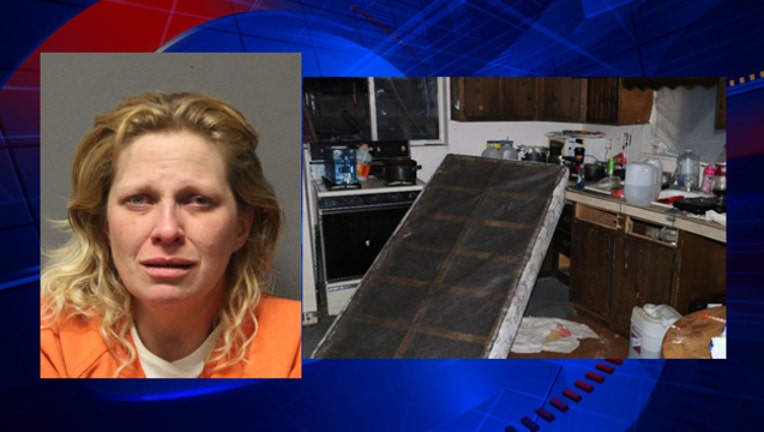 article
COTTONWOOD, Ariz. (AP) - A 32-year-old Cottonwood woman is accused of allowing her three young children to live in an abandoned home with what police called "deplorable conditions."
Cottonwood police say officers who searched the home Saturday found the three children under age 5 covered in feces and suffering from lice, open sores, scabies, bumps and that the home had trash, debris, broken glass and rotting food throughout.
Police say Sarah Jean Easterday was arrested on suspicion of endangerment, child abuse, neglect of a minor and possession of drug paraphernalia.
Easterday remained jailed Wednesday. Online court records don't indicate whether she has an attorney who could comment on the allegations.
Police say the state Department of Child Safety took custody of the children after they were taken to a hospital for treatment and evaluation.