Cursing men jailed for interrupting street performance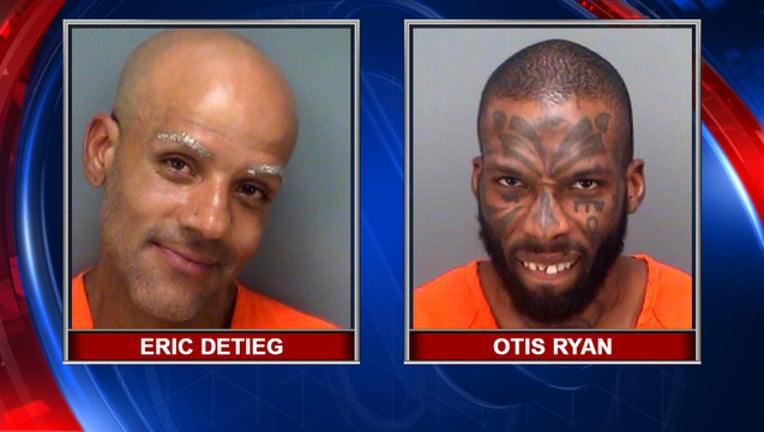 article
CLEARWATER (FOX 13) - A profanity-spewing pair of Florida men interrupted a Friday night street performance and ended up behind bars, police say.
According to arrest records, Otis Ryan and Eric DeTiege began cursing and swearing in front of parents and children watching a street performance at Pier 60 on Friday.  Their actions allegedly included dancing into the act to the point that it prevented the performance from continuing.
When they were asked to leave, they allegedly refused and swore at the performer.  That's when police were called.
Ryan, 30, and DeTiege, 44, were both arrested for disorderly conduct.  Records list a Tampa address for DeTiege, while Ryan is listed as transient.