Dashcam video captures car sliding into Kentucky police cruiser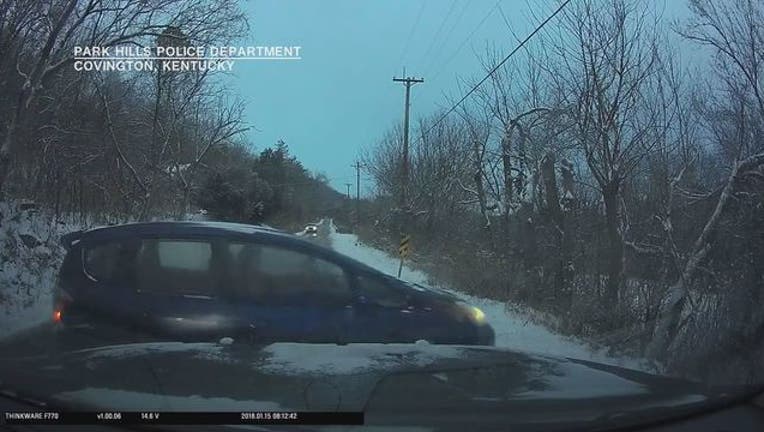 article
COVINGTON, Ky. (FOX 13) - Kentucky police say black ice caused a car to slam into a parked police cruiser.
Dashcam video show a Park Hills police cruiser parked on a street in Covington when a vehicle lost control and slid straight into the cruiser. The impact diverted the car 100 feet off the road with minimal damage. The incident occurred on Route 8 and River Road, and there were no serious injuries.
In a Facebook post for the Park Hills Police Department, the agency urged caution as bad weather continued to cause dangerous driving conditions, including the formation of black ice. 
Black ice is a thin coating of ice on a road. The ice itself is not black, but transparent, making it difficult to tell if a driver is on a slippery road.
The police lieutenant said he was outside of the vehicle when the accident occurred. he shared his thoughts on the accident:
In my opinion had they not hit my police unit, this vehicle could have hit the telephone pole or rolled down the embankment. The driver could have been seriously injured. So even though my unit is damaged and can be repaired there was thankfully NO physical injury to the driver.