Deadly snake found on ship at New Jersey port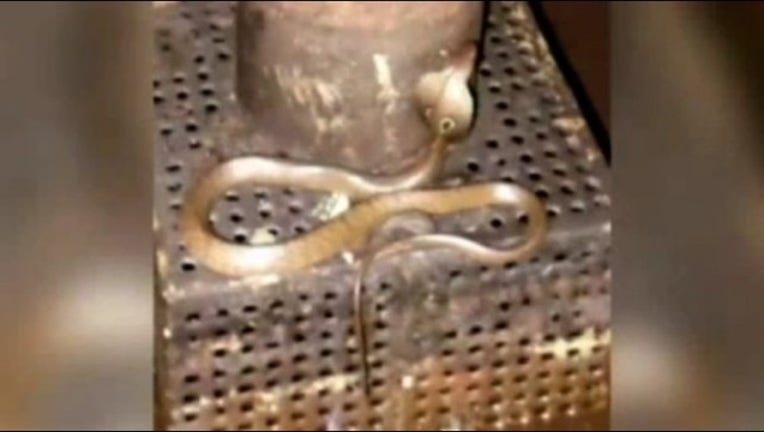 article
ELIZABETH, N.J. (AP) — Longshoremen were alarmed to find a poisonous Indian cobra aboard a ship as they unloaded cargo at New Jersey's Port Elizabeth.
A reptile expert from the Bronz Zoo boarded the vessel.
Kevin Torregosa tells WNBC-TV (http://bit.ly/1RWaUm0 ) in New York he and his partner located the 18-inch, 1-year-old snake not far from where the longshoremen had spotted it.
Torregosa says the snake was a bit dehydrated and weak.
The snake was taken to the Bronx Zoo where she was named Sana, after the ship where she was found.
If the snake remains, it will be the only one of its species at the zoo.