Deputies: Miami man drove to Polk to assault girl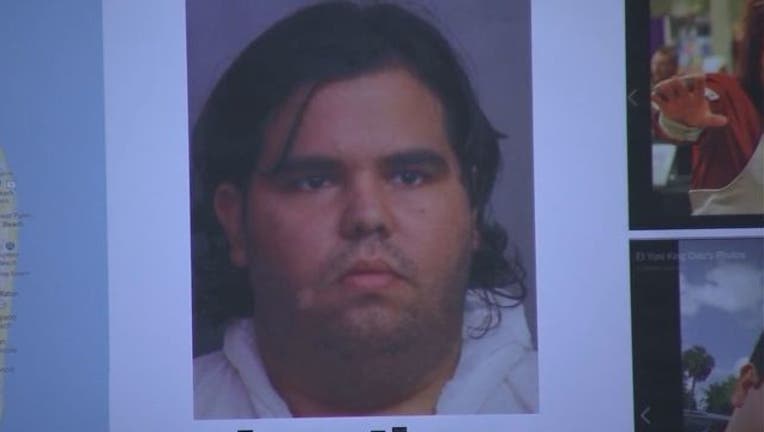 article
WINTER HAVEN (FOX 13) - Jonathon Fundora took three days off from work to drive from Miami to Lakeland, but the 23-year-old will be staying in Polk County for a while. Deputies say he took the trip to kidnap and sexually batter a 10-year-old girl.
"He has no idea the gravity of this situation, it's all just child's play to him," said Polk County Sheriff Grady Judd.
Judd says Fundora started an online relationship with a 10-year-old girl, chatting on Facebook and texting with her over the last six weeks.
"His game was a dominant/submissive sexual relationship with this child," said Judd.  "So, for six weeks he groomed her, and he told her what he wanted to do, and on Tuesday he arrived in Lakeland."
Sheriff Judd says the little girl left a note on her pillow that should would be meeting with a girl friend of hers who needed help for several days and not to worry. Her parent found the note and immediately called the sheriff's office, and by sifting through the girl's online messages, deputies were able to track them down at a Motel 6 nearby within 35 minutes, but it was too late to spare her from abuse.
"Our deputies knocked on the door and he opened the door wearing his underwear," Judd said.
The little girl was hiding in the bathroom wearing a pink dog collar and a pacifier. She had met Fundora at the end of her street, where he picked her up, Sheriff Judd said. Investigators tell FOX 13 Fundora confessed to everything, admitting he had sex with her.
"You know what his defense was?  Well, I thought she was 14 or 15.  Are you kidding me?  Oh, if you thought she was 14 or 15, why was your password into your computer her date of birth, which clearly says she's ten years of age," Judd said.
He called Fundora a monster, and said parents should be outraged. He added that this case is a prime example of the dangers children can fall into through social media. 
"You've got to know what your children are doing, you've got to monitor their electronic devices," said Judd.  "You've got to make sure you keep up every day and every way with what they're doing online."
Fundora was a manager at a Burger King in Miami. He is facing six felony charges including kidnapping, sexual battery on a child, possession of child porn, and traveling to meet a minor.