Discounts, Deals & More On The New iPhone 6s By Carrier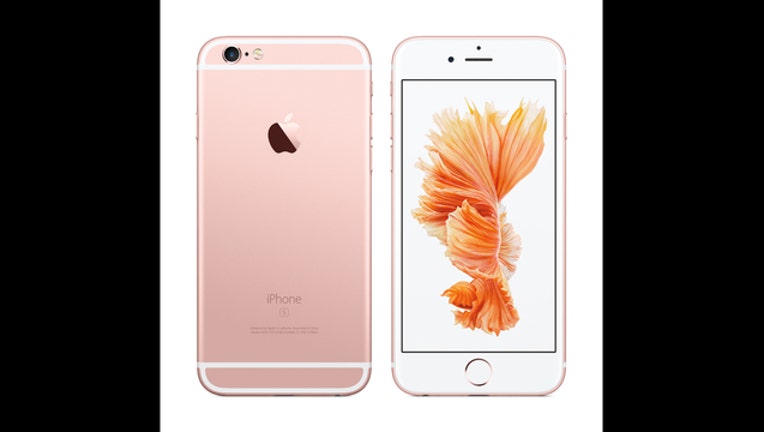 article
Los Angeles, Calif. (FOX 11) - Whether you feel like yesterday's Apple announcements were earth shattering or not worth the time spent to announce them, one thing is certain, people will be in line, online and buying in mass to get their hands on the latest iPhone from the Cupertino tech giant. But what if you're beginning to feel the fatigue of purchasing a new phone annually? What if you can't afford to do so, but really, really want to? Well, with many carriers going to no contract plans, and leasing phones to customers, there are more ways than ever for you to get your hands on a new iPhone every year if you want to. For some of these, you'll need to qualify for the lease, which will depend on your credit and for others the qualifications to get in are just a bit looser. And, even if you're don't care much about upgrading each year, many carriers are offering perks and discounts to entice you to switch carriers or sweeten the pot to upgrade.
Apple Upgrade Program
Up first, we'll begin with the company actually releasing the new hardware. Want that new iPhone every year they announce it? If you qualify, you can now get in on the new iPhone Upgrade Program. You can pick up the new iPhone 6s and 6s Plus for $0 down with 24 monthly payments starting at $27 (US) and $31 (US), respectively, from Apple's retail stores in the US, Apple.com, select carriers and Apple Authorized Resellers. The iPhone Upgrade Program is available to qualified customers only with a valid US personal credit card. Requires a 24-month installment loan with Citizens Bank, N.A. and iPhone activation with a national carrier — AT&T, Sprint, T-Mobile or Verizon. So you're thinking, "I thought you were going to tell me how to get a new iPhone annually?" Well, that feature is included in the Apple Upgrade Program as well. After 12 payments, you can get a new iPhone and start a new Upgrade Program cycle.

Included with the Upgrade program is AppleCare+ which gets you up to two years of hardware repairs, software support, and coverage for up to two incidents of accidental damage. For those incidents of accidental damage, there will be a service fee that you'll have to pay. That's going to come out to $79 for iPhone 6 or earlier models, $99 for iPhone 6s or iPhone 6s Plus.
T-Mobile's New Lifetime Guarantee
The new Lifetime Guarantee is for the "lifetime" of your iPhone 6s or 6s Plus and it's basically this: if you aren't completely satisfied with your cell phone coverage on Tmo, they'll refund the money you paid for the device and the first month's service, if you cancel within the first month. If you decide sometime after the first month that you want to jump ship, they'll unlock your iPhone free of charge so that you can use it on any other carrier. Since the JUMP! On Demand program is basically a lease, you'll have to continue to pay on the phone if you want to keep, even if you leave T-Mobile. Customers who cancel service and remain on a T-Mobile financing program will lose any promotional pricing credits and return to standard JUMP! On Demand pricing for their phones. If you read the small print on Tmo's site, you'll see that you can get the Lifetime Coverage Guarantee also applies to select phones from Samsung and LG via the JUMP! On Demand program.
Beginning this Saturday morning at midnight Pacific, you can pre-order the iPhone 6s for $20 a month for 18 months with JUMP! On Demand – and iPhone 6s Plus is just $24 a month – both with $0 down.  If you're credit worthy, you don't pay anything upfront and you can upgrade your phone whenever you want up to 3 times a year. Just turn in your working phone for the new one. If you really like your 6s and want to keep it, after 18 monthly payments you can pay $164 more and its yours.  That brings the total cost to own it to $524. That's a special introductory pricing for our launch though. And, as they've been doing for a while, T-Mobile will pay your switching costs, up to $650 per line if you're defecting from another carrier with trade-in.
Sprint Loves Your iPhone FOREVER
Sprint is giving the iPhone a little Forever love. New customers and those eligible for upgrades can get the new iPhone for $22 per month with iPhone Forever. This is basically a lease and allows you to bring in your current iPhone and get the newest one anytime. Through Dec. 31, 2015, customers on any other carrier or existing Sprint customers who are upgrade eligible and turn-in any smartphone can get the new iPhone at a promotional price of $15 per month. It'll cost you, $22 per month thereafter. I know a lot of people get a little peeved when these new plans are released after they just upgraded to a new iPhone but Sprint has you covered. If you upgrade to the iPhone 6s before Dec. 31, you will continue with the discount price of $15 until your next upgrade. Sprint also has a program in place to pay off your old phone and contract so you can switch. One other thing that stands out with Sprint is that they'll actually bring your new phone to you if you live in Los Angeles or Orange County with Sprint Direct 2 You - for free.  Through Direct 2 You, a Sprint expert will set up your new device, transfer all content, and demonstrate useful features.
AT&T Perks and Discounts
Although AT&T doesn't really have anything they announced specifically for the launch of the iPhone 6s, they've recently announced new plans and promotions as a result of their acquisition of DIRECTV. New and existing DIRECTV and U-Verse customers can take advantage of a new promotion of $500 credit per line when they buy iPhone with AT&T. All other new customers (or lines added by existing customers) can get $300 credit per line – guaranteed $200 for trading in a device plus $100 for selecting iPhone on AT&T Next. AT&T Next, is AT&T's financing program which is different than some others because you actually own the phone at the end of the cycle instead of essentially leasing the phone and then having to pay more if you want to keep it at the end of the term.
If you do want to pick up your next iPhone from AT&T and were in the market for another device like headphones or a tablet, they're offering a 20% savings on the Serena Williams Powerbeats2 Wireless headset or you can take advantage of their current offer to get the iPad mini 2 for $99 but you're going to have add a 2-year contract on the iPad to take advantage of that offer.