Dog, still alive, put in 2 bags, basket and left for dead outside DC animal shelter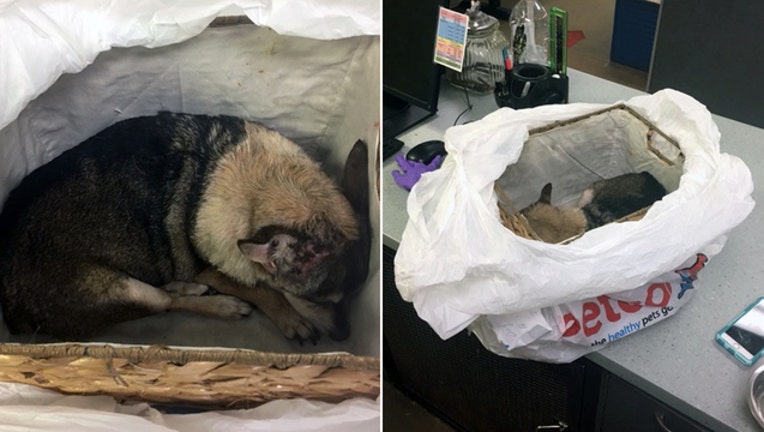 article
WASHINGTON - A $3,000 reward is being offered after someone put a small dog in two bags tied shut inside a basket outside the Human Rescue Alliance's New York Avenue Adoption Center, according to officials.
The Human Rescue Alliance said the dog was found Wednesday evening inside two plastic bags that had been tied shut and placed into a basket. A note on the bags stated the dog was dead, but officials said the canine was still alive and suffering from multiple ailments.
Once freed from the bags, the dog, which was renamed Mary, was examined and rushed to Friendship Hospital for Animals for further care and evaluation. Later that evening, it was determined Mary could not be saved and was euthanized.
The case is under investigation by the Human Rescue Alliance Law Enforcement Division and a $3,000 reward is being offered for information leading to an arrest of the person responsible.
"We are asking for the public's assistance in identifying the person responsible for this heinous act" said Chris Schindler, Human Rescue Alliance vice president of field services in a written release. "She was left to suffer and die a painful death. We hope this reward will motivate someone to come forward so that justice can be served."
If you have any information that could aid detectives in their investigation, you're urged to call (202) 723-5730 (select option 1).
The Humane Rescue Alliance reminded that it offers a broad range of services for DC animals in need, including humane euthanasia for pets.