Dog goes viral for uncanny resemblance to Snoopy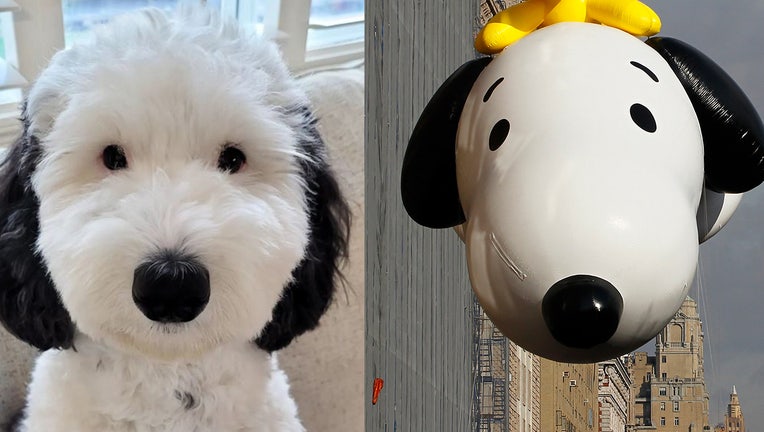 article
In the age of social media, pets are becoming celebrities in their own right, reaching thousands of followers online. The latest dog to go viral is a Mini Sheepadoodle named Bayley, who is gaining attention for her striking resemblance to Snoopy, the beloved cartoon dog.
According to Bayley's Instagram account @bayley.sheepadoodle, which has already garnered more than 334,000 followers, the pup will be two years old next month. The Mini Sheepadoodle has features that are nearly identical to the character Snoopy, including a white face and muzzle, oblong face, round black nose and floppy black ears. 
"Oh my gosh so cute! The first time I saw you I thought you were snoopy," one Instagram fan wrote on Bayley's page.
Snoopy and Woodstock in comic. (Credit: FilmPublicityArchive/United Archives via Getty Images)
While Snoopy is known to be a beagle, Bayley's breed is the crossing of an Old English Sheepdog with a Miniature Poodle. The breed is also referred to as a Sheepapoo, Sheepadoo and Sheepoodle, according to Happytail Puppies. 
Mini Sheepadoodles are considered gentle, affectionate, and playful, and are also known to be good with children and other pets.
Snoopy first appeared in the "Peanuts" comic strip by Charles M. Schulz in October 1950.  He can also be found in all of the Peanuts films and television specials and has also become a prominent fixture as a giant balloon in New York City's Macy's Thanksgiving Day Parade.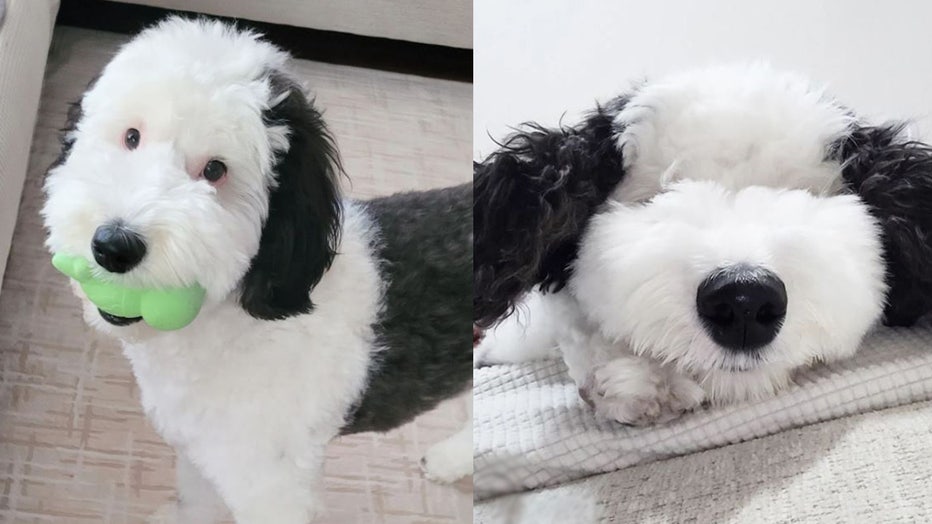 Photos of Bayley, a Mini sheepadoodle who resembles Snoopy, the Peanuts character. (Credit: @bayley.sheepadoodle)
More recently, the American Red Cross partnered up with the Peanuts gang to give thanks to those who choose to donate blood and help save lives. 
RELATED: Donate blood to American Red Cross and get a free Snoopy T-shirt
Donors of all blood types will receive an exclusive Red Cross and Peanuts T-shirt featuring Snoopy. Donors have until April 23 to get the shirt. 
This story was reported from Los Angeles.