Dramatic video shows Florida officer saving choking baby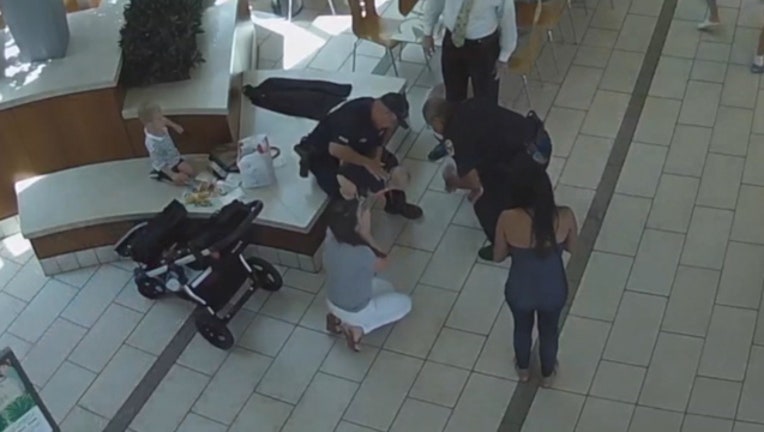 article
PALM BEACH GARDENS, Fla. (AP) - A Florida police officer is being credited with saving the life of a 14-month-old girl who was choking on a chicken nugget.
Dramatic video from a Palm Beach Gardens mall security camera released Friday shows Ana Graham snatching her daughter, Lucia, from her stroller and trying to dislodge the food. She yells for help, drawing the attention of passers-by and city police Officers Robert Ayala and Rafael Guadalupe.
Ayala grabs the baby, turns her face down and begins striking her on the back. When that doesn't work, he strikes harder and the nugget pops out. During the July 21 ordeal, officer Guadalupe was calming Ana Graham.
Graham tells The Palm Beach Post the officers are "angels from heaven." Ayala says his reaction was instinctive from his training.