Drug smugglers tried using fake butt implants to hide cocaine, police say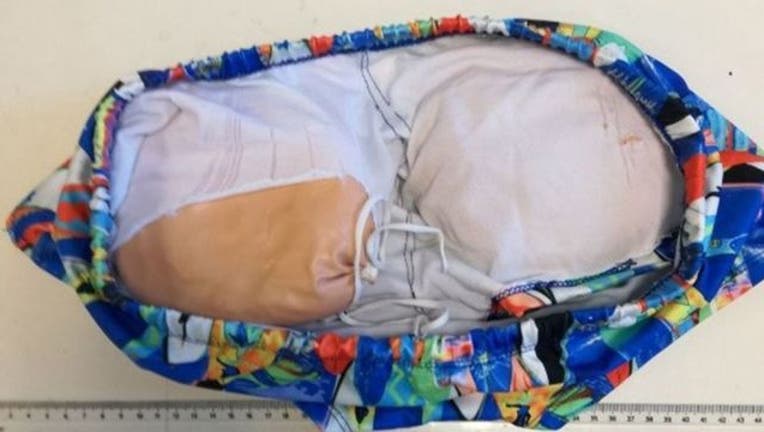 article
FOX NEWS - Two would-be drug smugglers failed in a "cheeky" attempt at slipping their stash by authorities at Lisbon airport, Portugal officials said.
The pair was arrested Monday after they attempted to smuggle more than two pounds of cocaine inside a pair of fake butts, police said.
One of the men carrying the two cushion-like implants, which were attached to a pair of swimming trunks, was detained by the country's anti-narcotics unit.
While police only identified him as a foreigner from a Latin American country, Sky News reported the man was from Brazil.
The second man was arrested soon after at a train station under the suspicion he would be receiving the drugs.
Police said the haul was equivalent to at least 5,000 sellable individual portions of cocaine.