Eminem, Nicki Minaj not dating: TMZ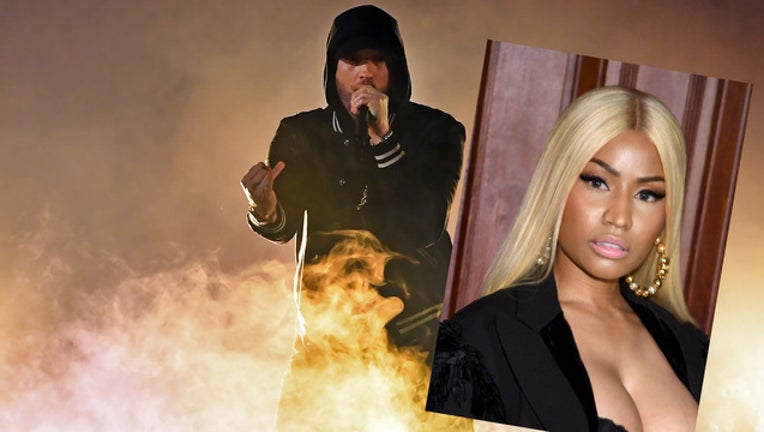 article
UPDATE: Sources close to Nicki Minaj tell TMZ that she was "only joking" and is not actually dating Eminem.
--
Nicki Minaj confirmed the rumors that she's dating Eminem after being boldly asked by a follower on Instagram.
Nicki posted on Instagram Thursday to promote a new single she's featured on. The video she posted includes the line: "Uh oh/Back again/Back to back Maybach, stack the M's/Told 'em I met Slim Shady, bag the Em'.
In the comments, one of her followers asked her, point blank: "You dating Eminem???"
It was a simple answer: "Yes."
How serious is she? It's not known. But she and Eminem have known since other since at least 2010. 
In an interview with Vulture last December, right after Eminem's latest album Revival was released, the 45-year-old Detroit native admitted that he's been on a few dates since his divorce: "It's tough. Since my divorce I've had a few dates and nothing's panned out in a way that I wanted to make it public. Dating's just not where I'm at lately."
Eminem was first married to Kim Mathers from 1999 to 2001. They reconciled and were remarried in 2006 - but divorced that same year.