Explosions rock Red Bank; 260 homes lose power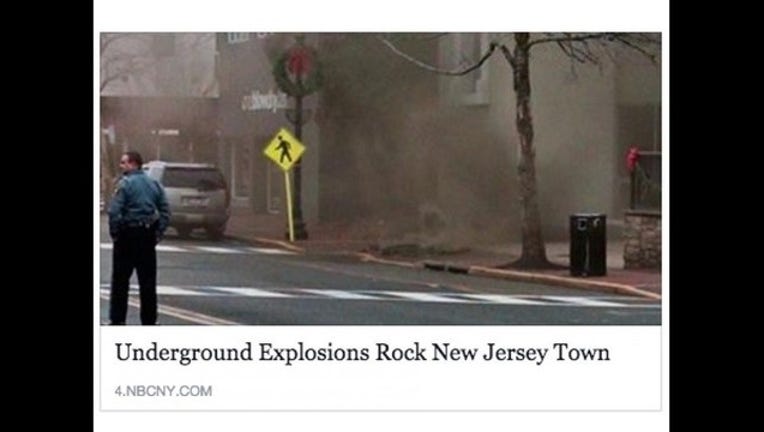 article
Underground explosions prompted officials to evacuate downtown buildings in Red Bank on Sunday, eyewitnesses said on Twitter.
The explosions occurred in two underground vaults that housed electrical transformers, leaving no one injured, authorities said.
No one was injured in the afternoon blasts that were visible in manholes near Peters Place on Broad Street. Police evacuated three downtown buildings, while about 260 homes and businesses nearby lost power, according to NBC4 in New York.
Utility workers couldn't estimate when power would be restored, according to NBC4.