FDA may soon ban some chemical hair-straightening products over cancer risk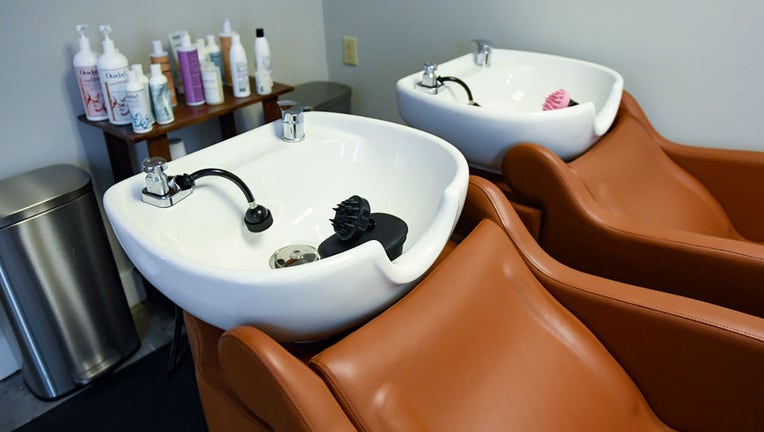 article
WASHINGTON - The U.S. Food and Drug Administration is considering a ban on hair-straightening products that contain or release formaldehyde – a known human carcinogen, according to documents published online. 
Chemical hair straighteners or "relaxers" are treatments applied to hair to make it less frizzy or straighter, breaking the protein bonds in hair. 
During this process, a stylist usually applies a hair straightening or smoothing solution to hair and follows it with a heat processing step – typically performed with a flat iron that seals the solution into the strands of the hair, according to the FDA. But most hair smoothing or straightening products release formaldehyde gas into the air when heated, the agency says. 
Breathing in formaldehyde gas can lead to short-term and long-term health issues, ranging from irritation of the eyes and throat to coughing, wheezing, or chest pain to chronic problems such as frequent headaches, asthma, and certain cancers.
Studies have suggested that women who regularly use chemical hair straightening products may have a higher risk of developing uterine cancer, as well as a harder time conceiving a baby. 
The FDA's proposal would ban formaldehyde and other formaldehyde-releasing chemicals, such as methylene glycol, as an ingredient in these products marketed in the U.S. The target date for such a ban is April 2024, according to the proposed rule published online. 
A study conducted last year by the National Institutes of Health, which involved nearly 33,500 U.S. women, suggested that women who use chemical hair straightening products have a higher risk of developing uterine cancer. The study found no such link for other hair products, including hair dyes, bleach, highlights, or perms. 
Roughly 60% of the participants who reported using straighteners in the previous year were self-identified Black women, leading the researchers to highlight how such health effects may be greater for this population due to the higher prevalence of use.
House Reps. Ayanna Pressley, D-Mass., and Shontel Brown, D-Ohio, published a letter in March calling for the FDA to investigate the health risks posed by chemical hair straighteners. They noted how Black women have attempted to adhere to certain American standards of beauty, which include straight hair – using a variety of products to achieve this.
"As a result of anti-Black hair sentiment, Black women have been unfairly subjected to scrutiny and forced to navigate the extreme politicization of hair," the lawmakers wrote. "Manufacturers of chemical straighteners have gained enormous profits, but recent findings unveil potentially significant negative health consequences associated with these products."
Pressley applauded the FDA this month for advancing the proposed rule.
"Regardless of how we wear our hair, we should be allowed to show up in the world without putting our health at risk," Pressley said in a statement. "The Administration should finalize this rule without delay."
Currently, the FDA encourages consumers to read the labels of hair products before buying and using those that contain formaldehyde or related ingredients, including formalin or methylene glycol. 
"If you are buying a hair smoothing product at a store or online, the product is required by law to have a list of the ingredients," FDA guidance states. "If a product doesn't include a list of ingredients, the FDA recommends that you do not buy the product."
The agency also advises asking the salon professional if the product has formaldehyde and reporting any bad reactions to the FDA. 
This story was reported from Cincinnati.